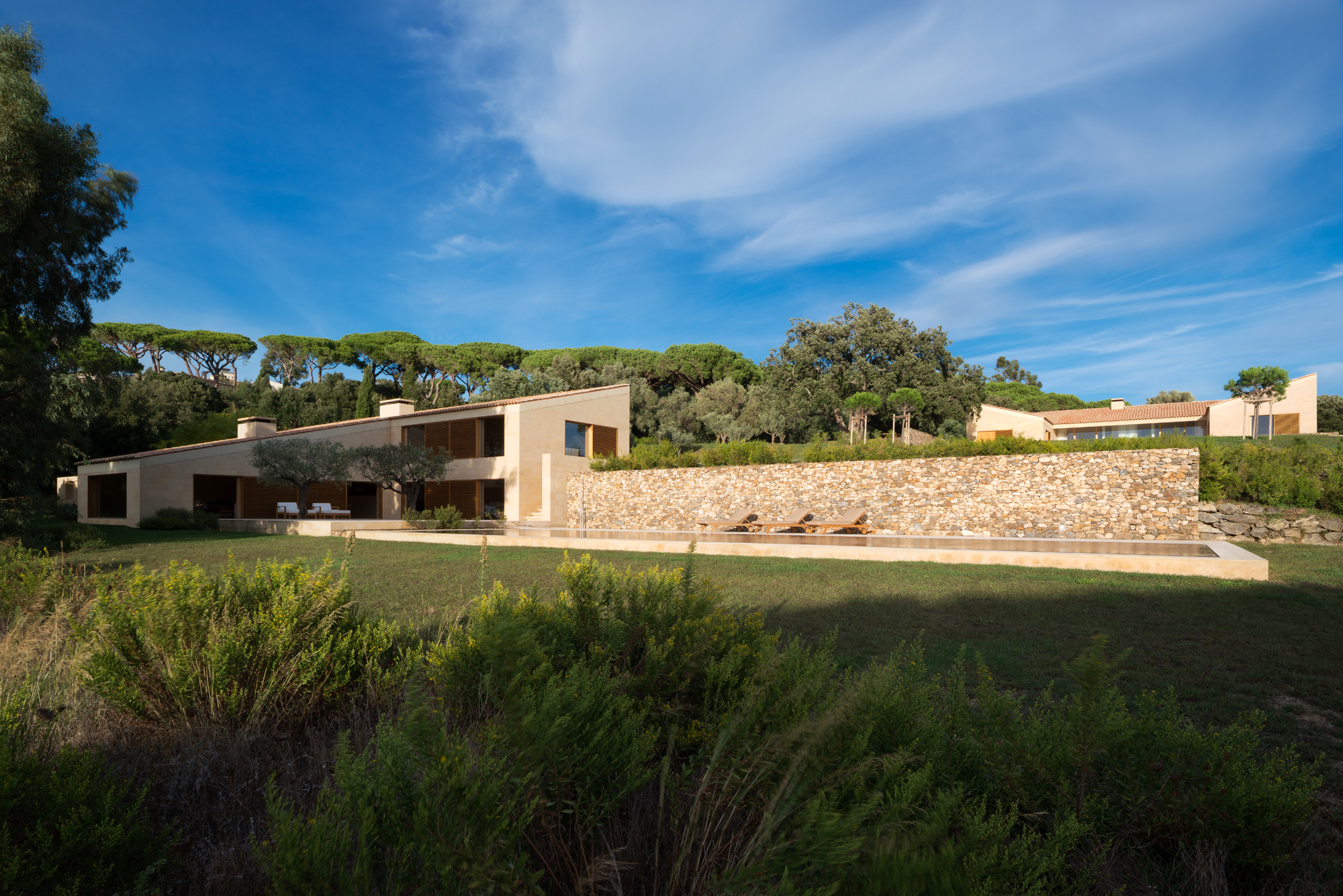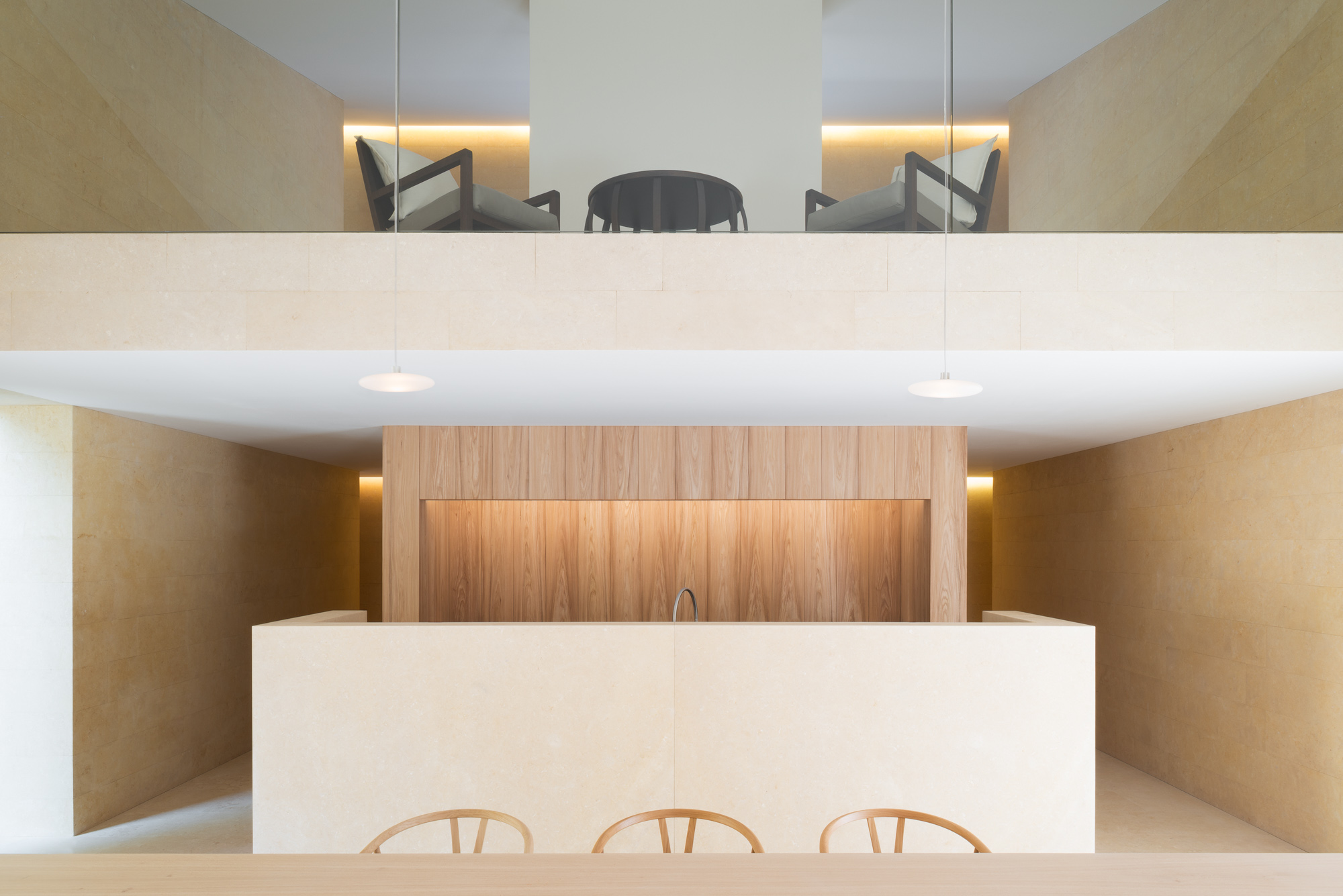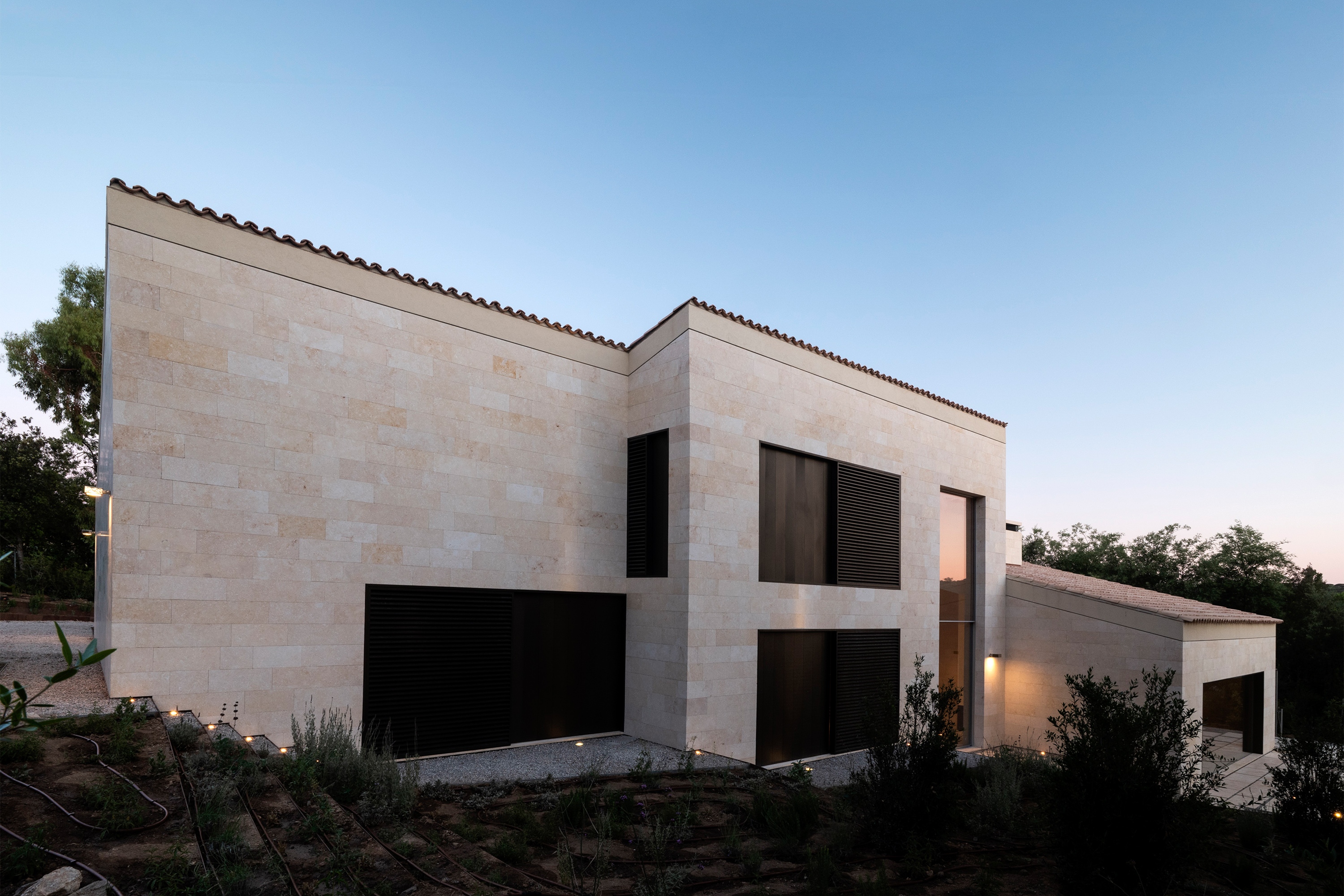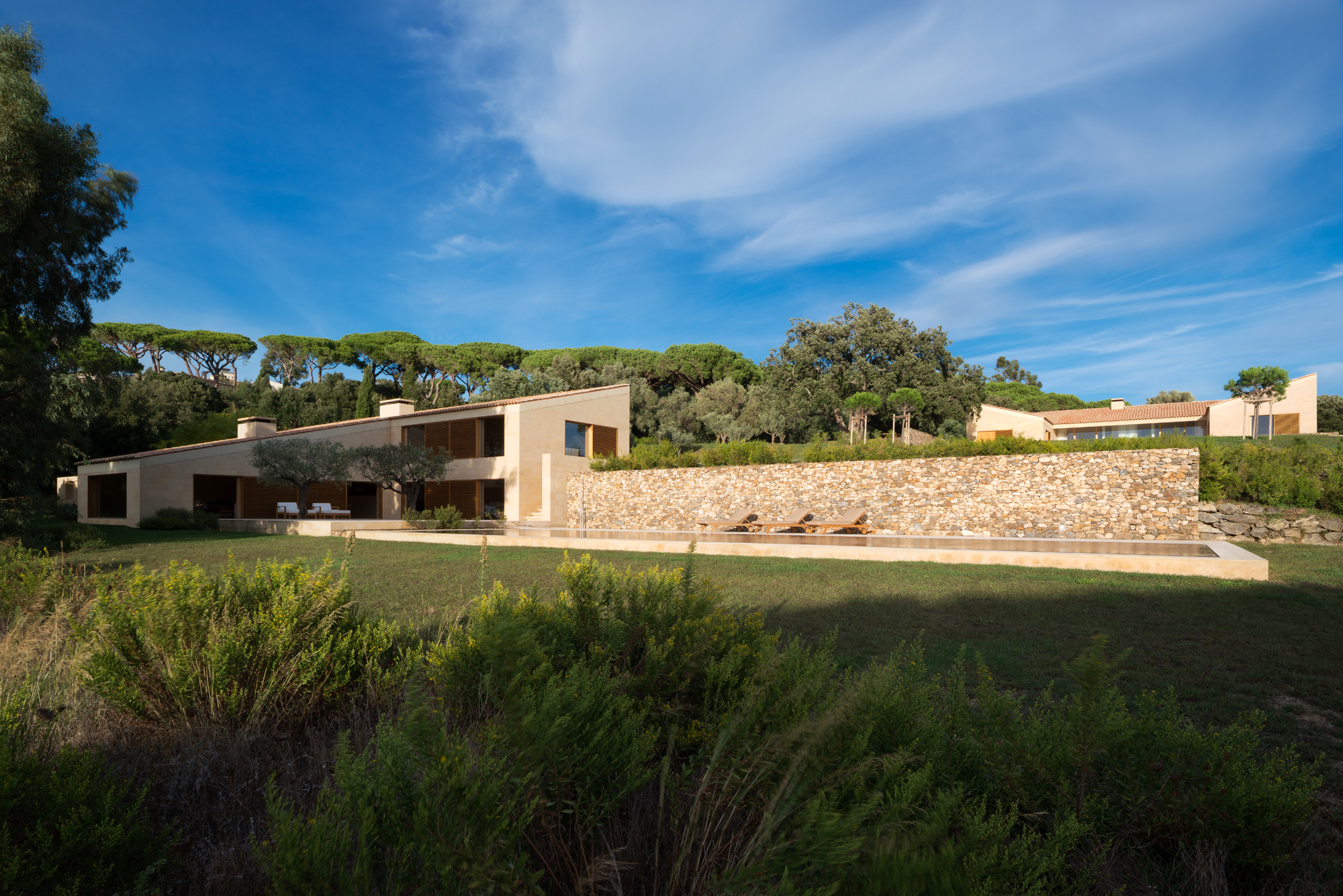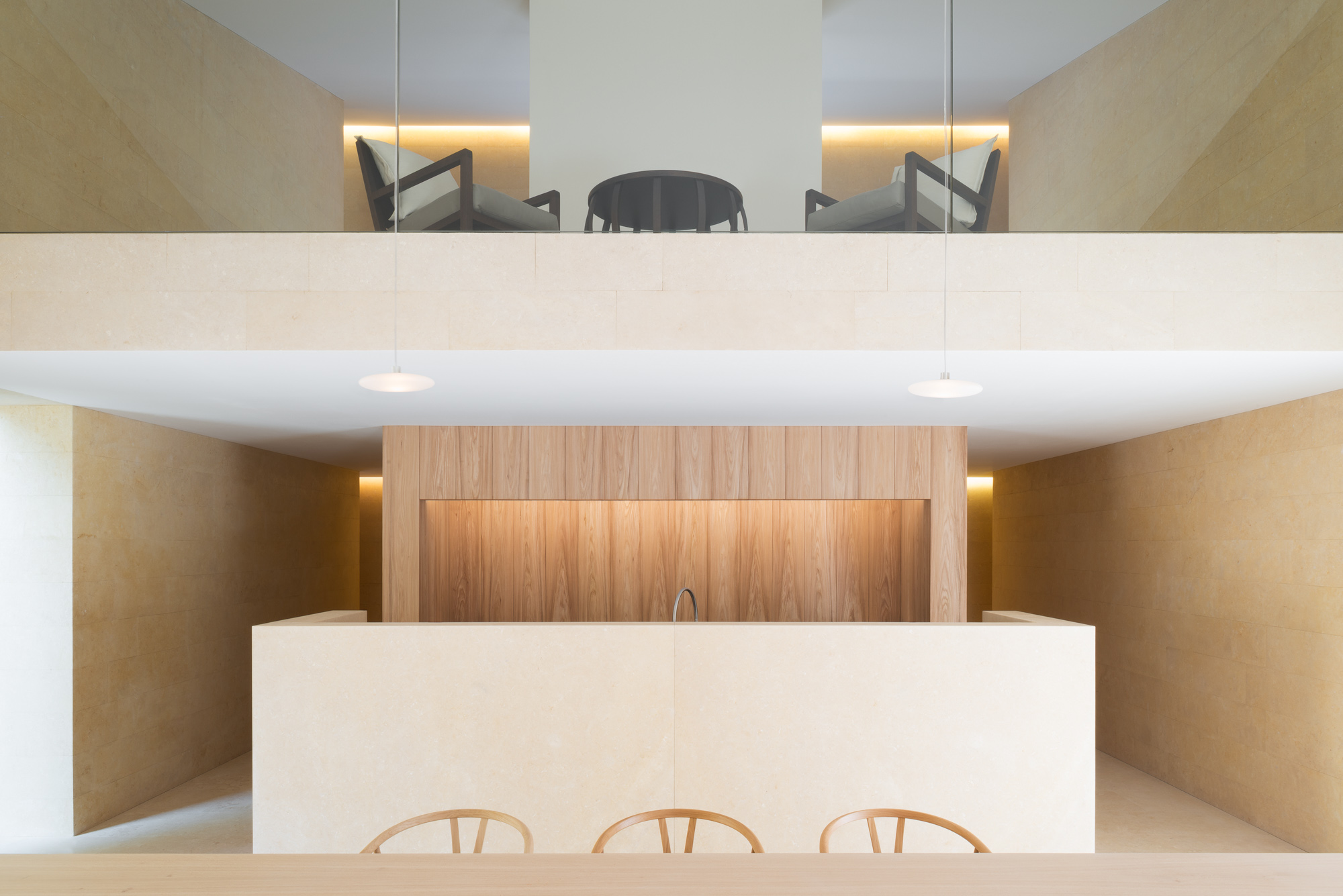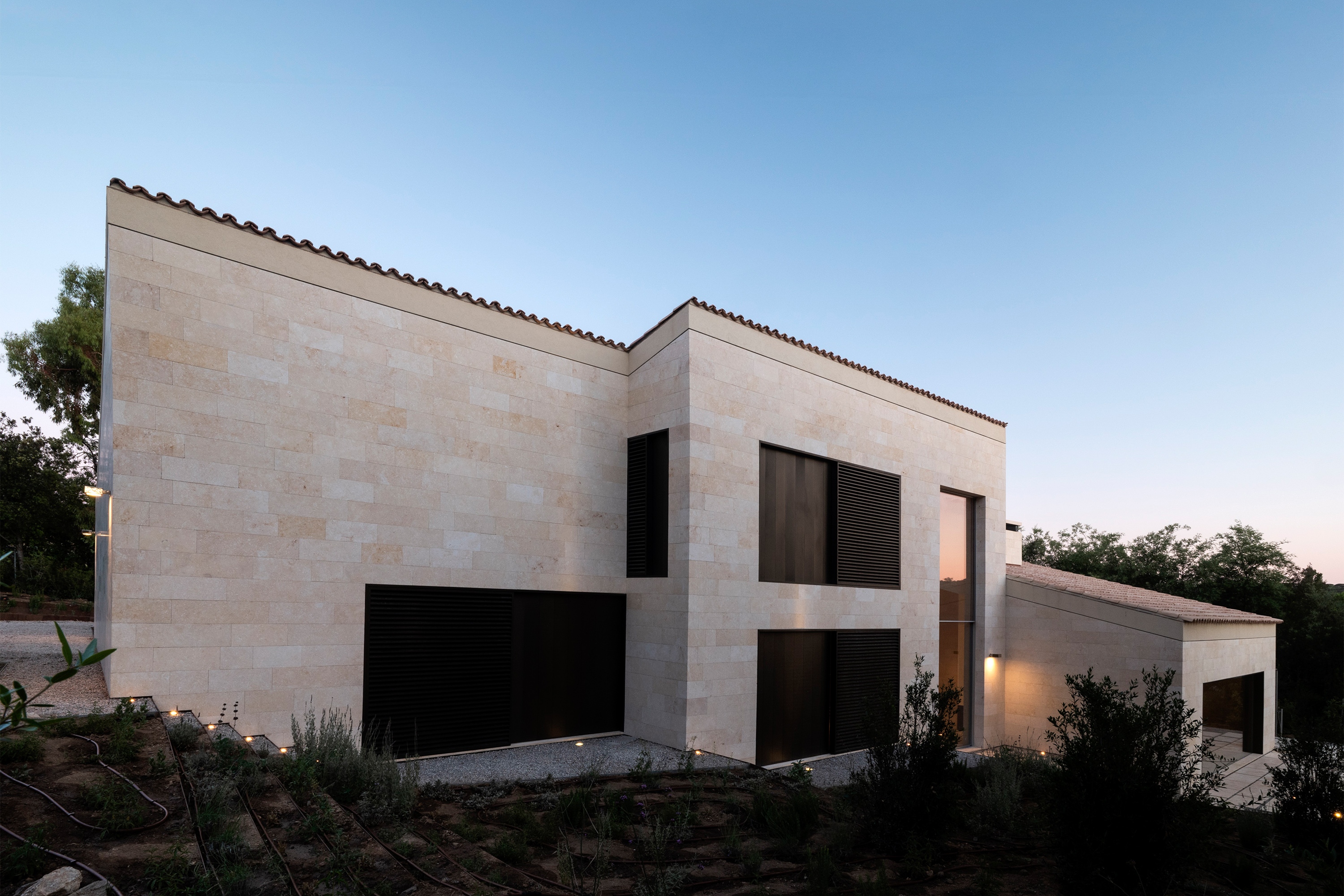 St Tropez Houses
Les Parcs de St Tropez lies east of the
famous port town. The peninsula contains
a quiet enclave of around 200 houses,
set in a landscape of parasol pines,
vineyards and cork oak trees, one large
specimen of which proved pivotal in the
evolution of the design of this 1.7-hectare
site, which came with a brief for three
houses, one of which would function as
guest quarters for the main property.
The principal house is axially aligned to the
westerly views of the ancient citadel across
the bay. Also orientated seaward,
the guesthouse is positioned to one side,
below an escarpment. Consistent across
the three houses, the project's language
of simple cubic geometries and shallow
tilted roof planes draws on the precedents
of traditional vernacular forms.
Project Team
Douglas Tuck, Fabien Pinault
Photography — Houses 1 & 2
Gilbert McCarragher

Photography — House 3
Arch. Alessandro Dipierro