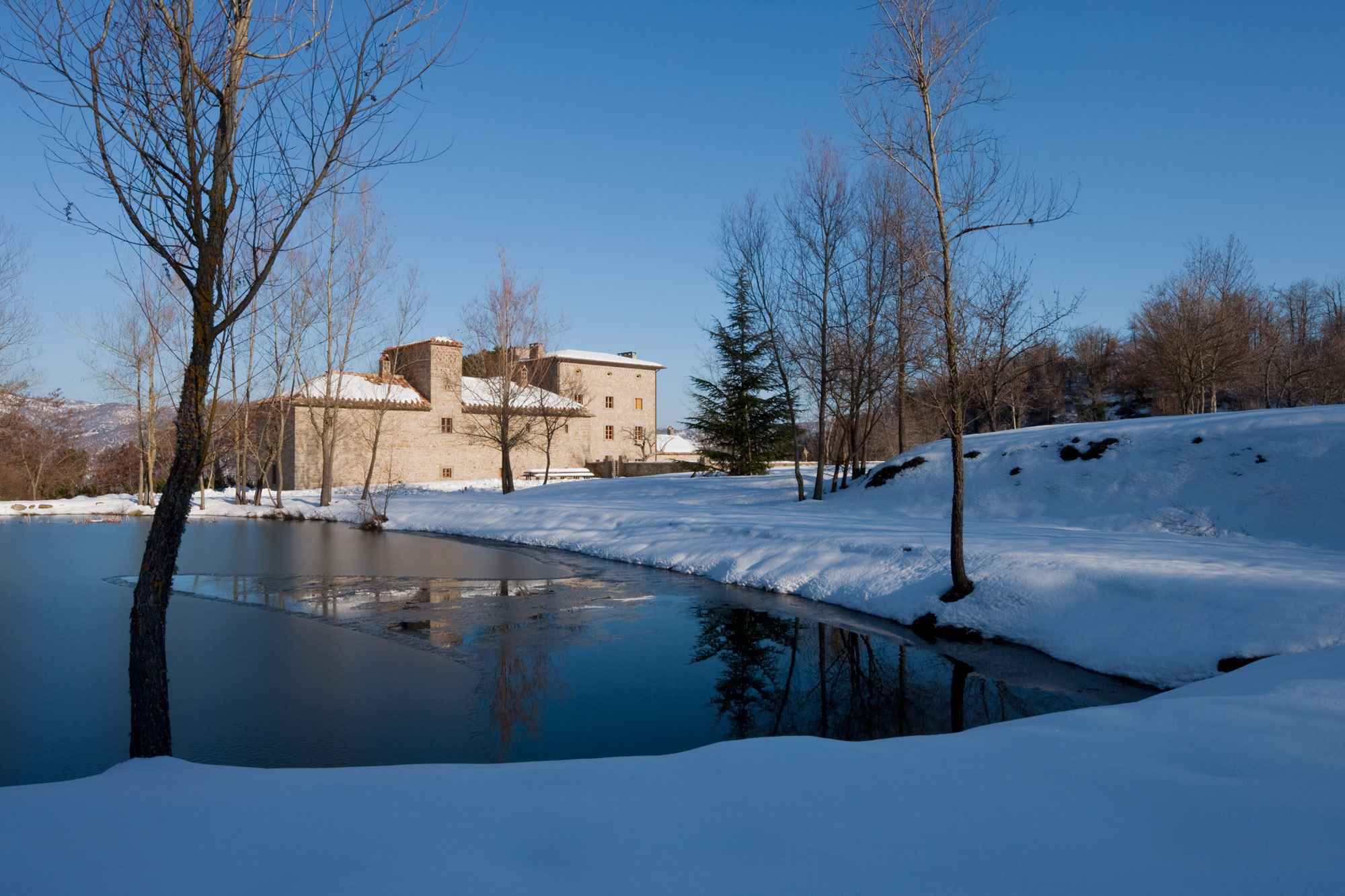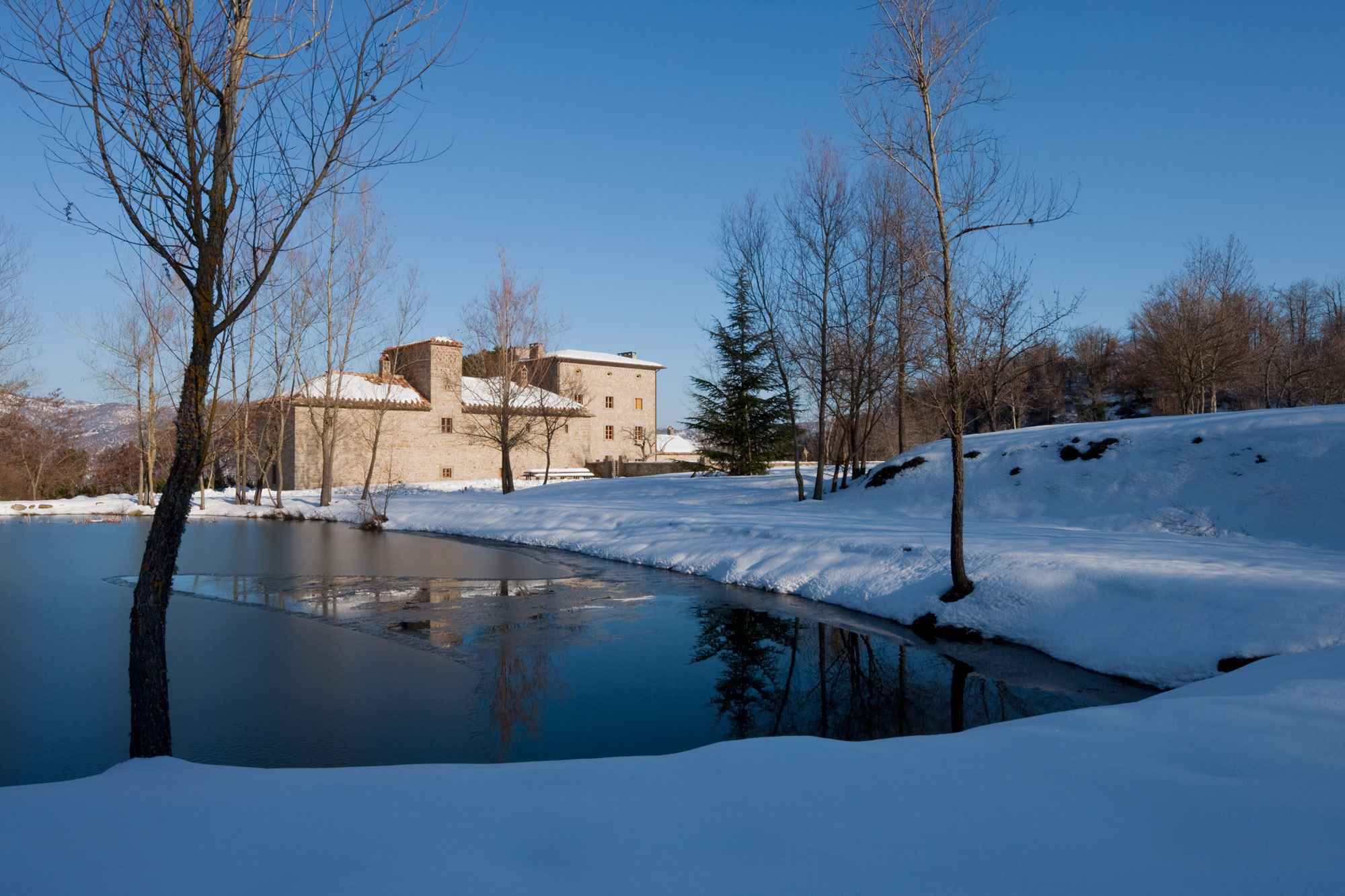 Montemaggio Estate
This secluded Tuscan estate is enclosed in a valley set 650m above sea level. At the time of acquisition, it comprised a series of derelict structures, the most significant of these being a small monastery dating from the twelfth century. As well as providing a variety of accommodation, the design explores the different possibilities for the relationship between architecture and landscape, the man-made and the natural.

The original two-storey envelope of the convent building is reinstated with only minor adjustments to regularise the form, the restored rubble stonework being left exposed, as is common local practice.
The centrally located stair tower is reconstructed, openings on all four sides rendering it a 9-metre high light well. With new foundations and floor slabs required, the interior floor plans are opened up to create a sequence of spaces more susceptible to contemporary living patterns.

The accumulation of later additions is pared away from the monastery to leave the central core — essentially a single volume with a stair connecting each floor. The interior scheme is based on a simple vernacular palette of simple plaster walls, exposed chestnut ceiling timbers, Florentine pietra serena and Roman travertine. An original chapel is reinstated for small recitals. A path leads from the monastery, via the walled convent garden, to an elevated pool and pool house, set amongst trees.
Project Team
Douglas Tuck

Photography
Richard Davies