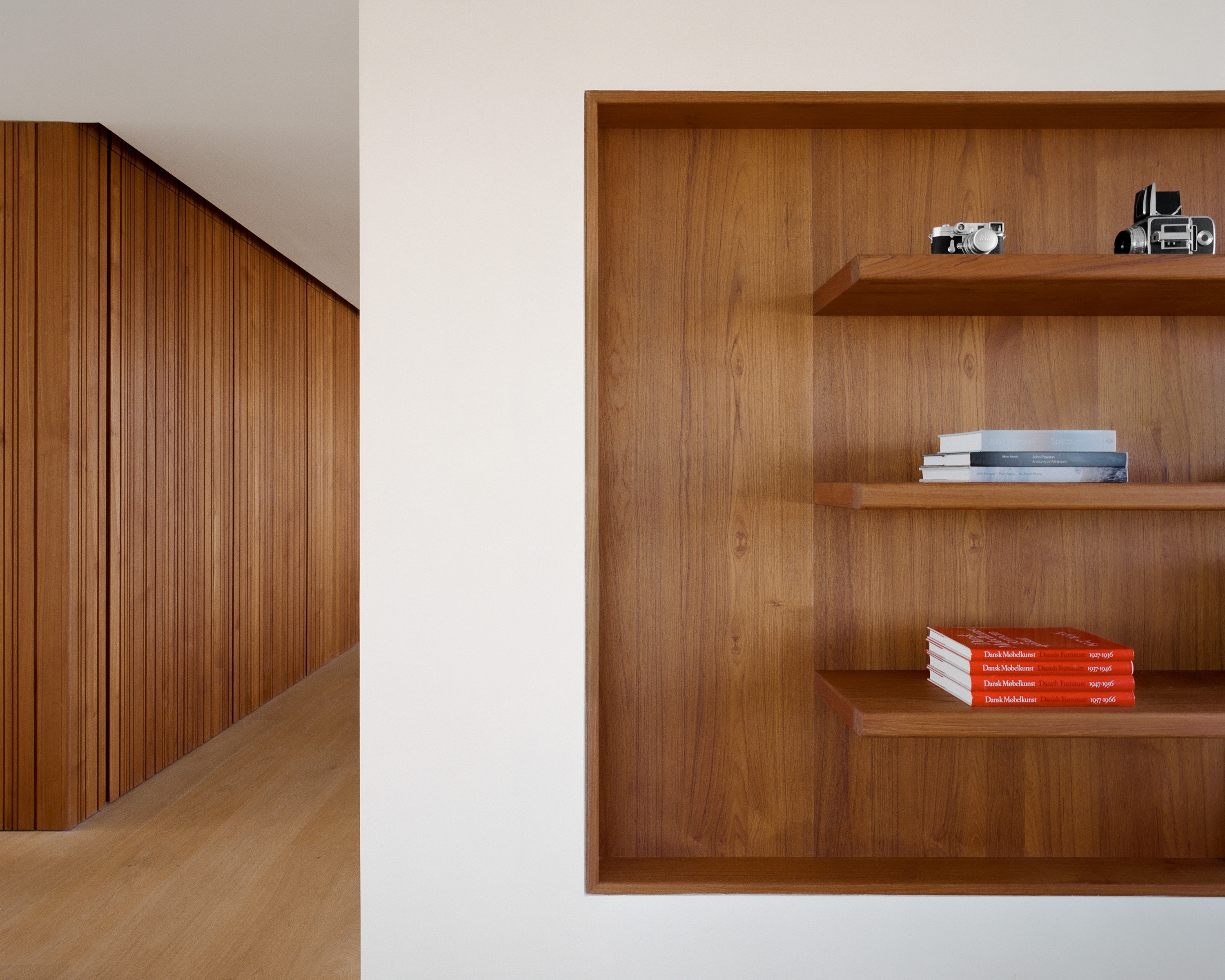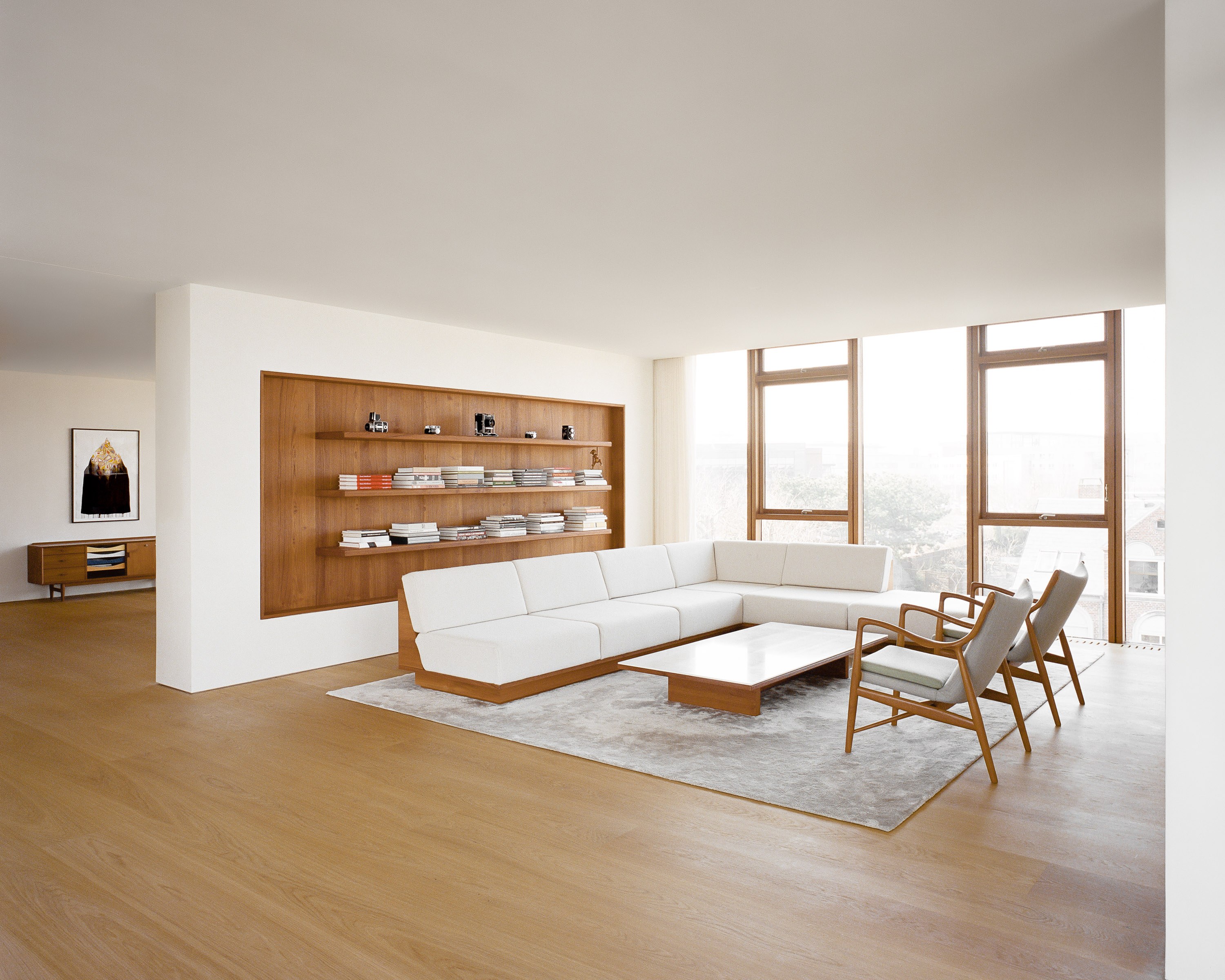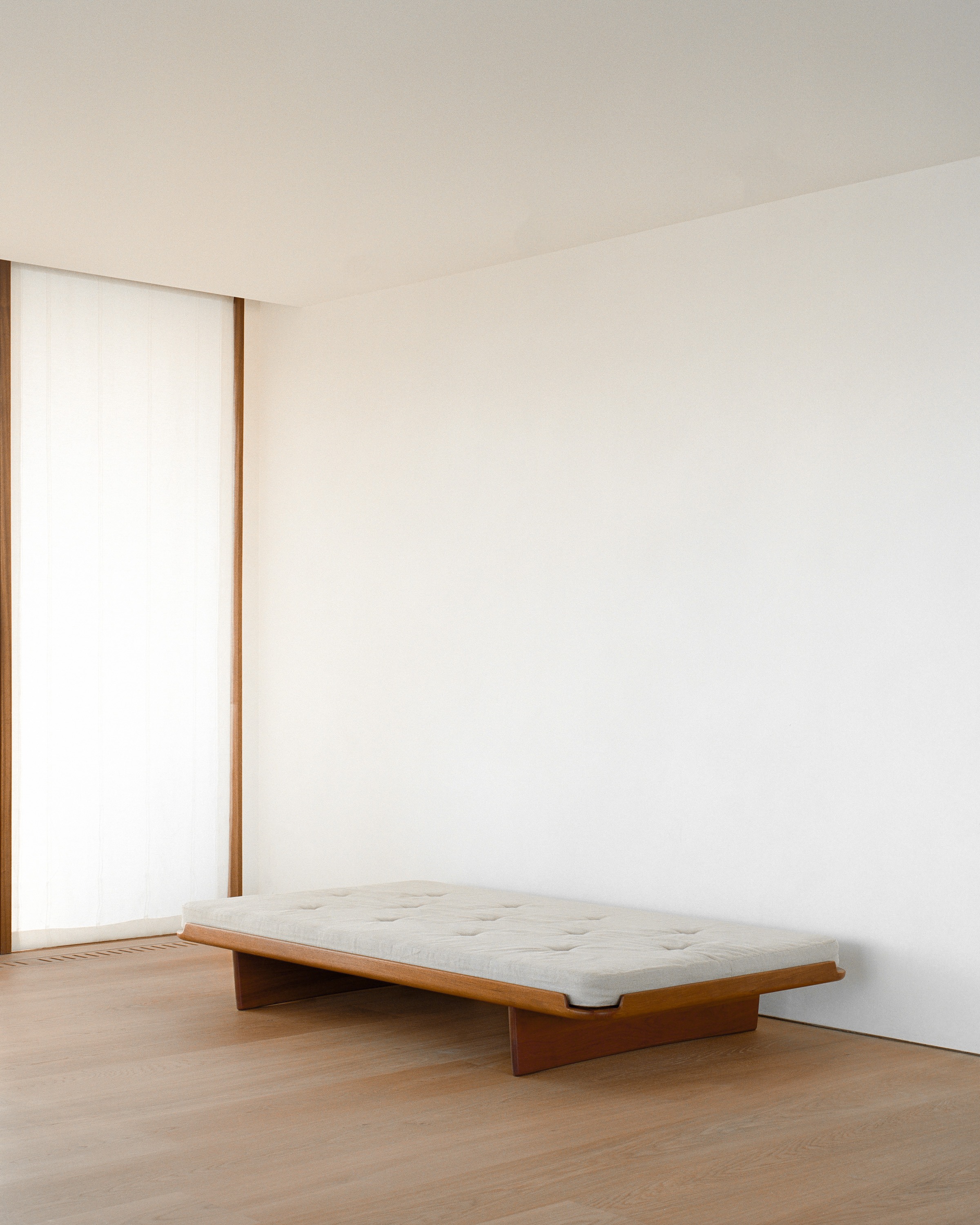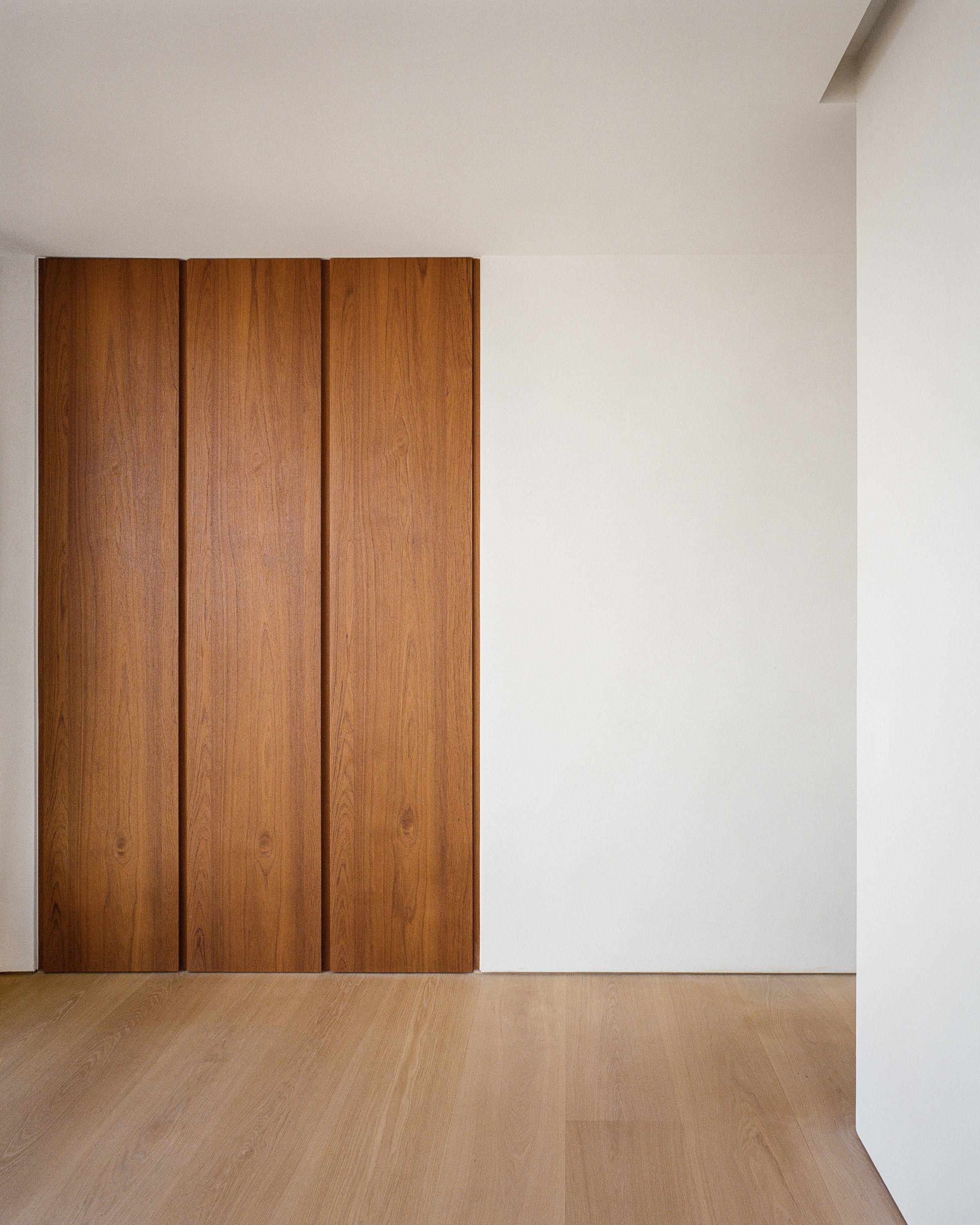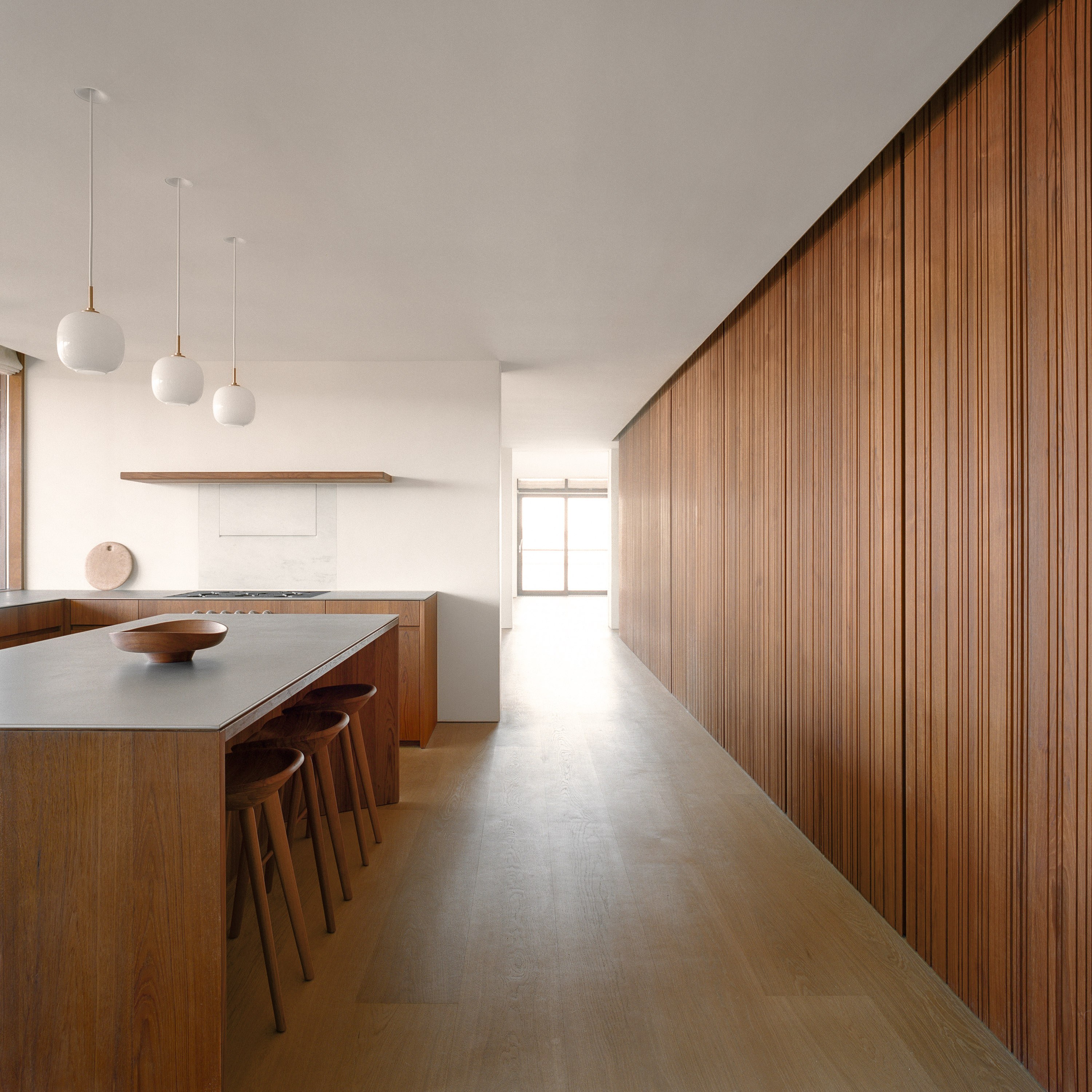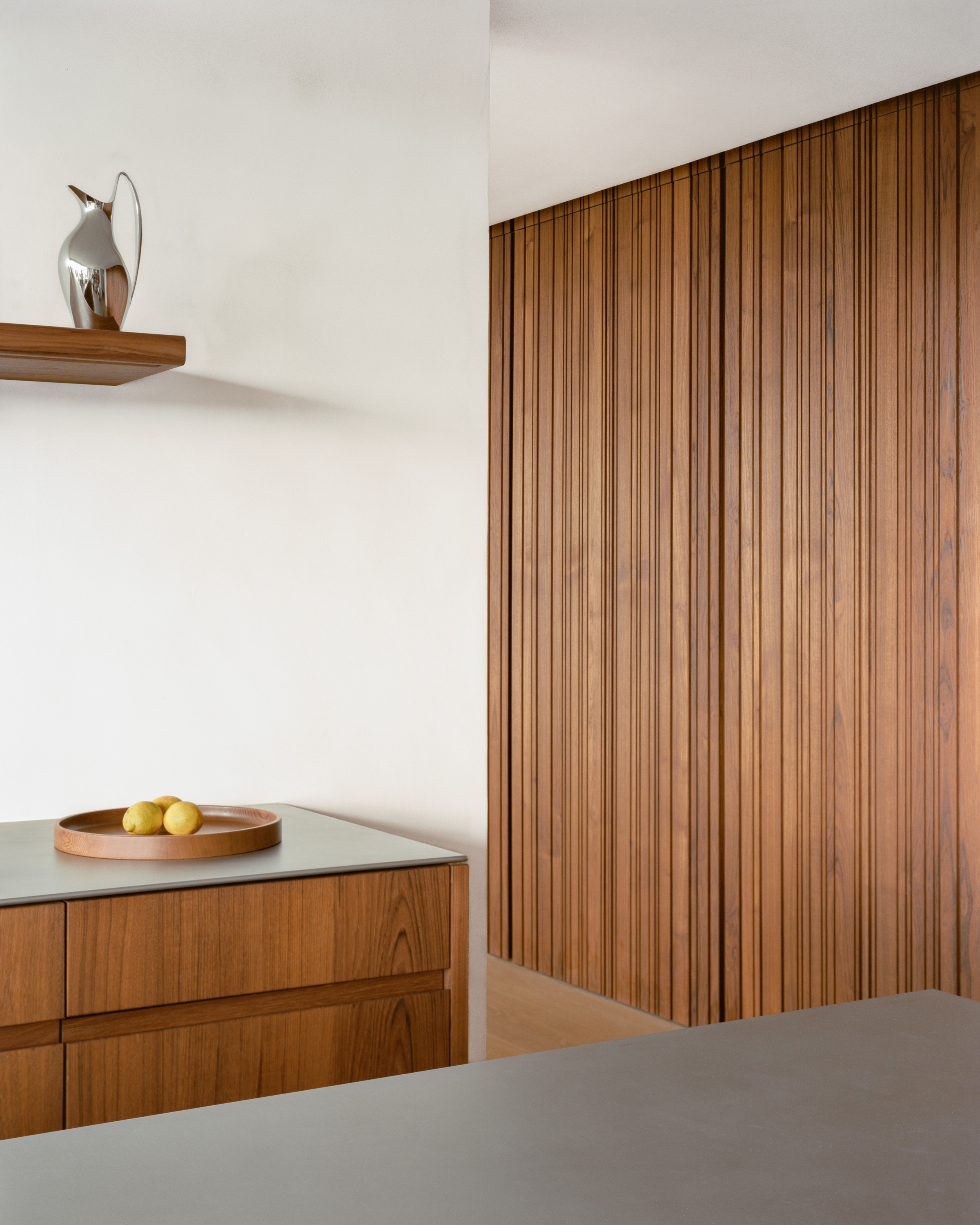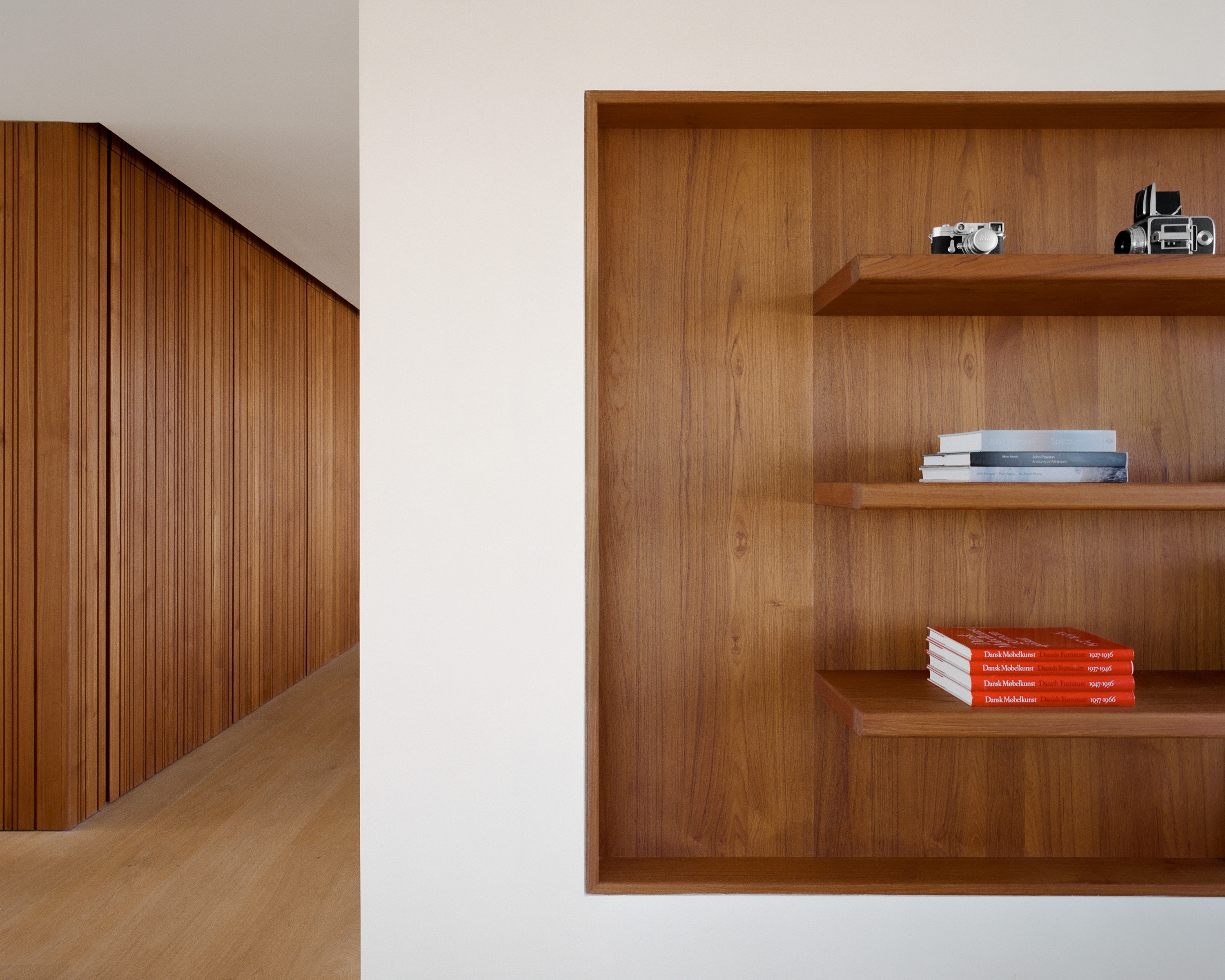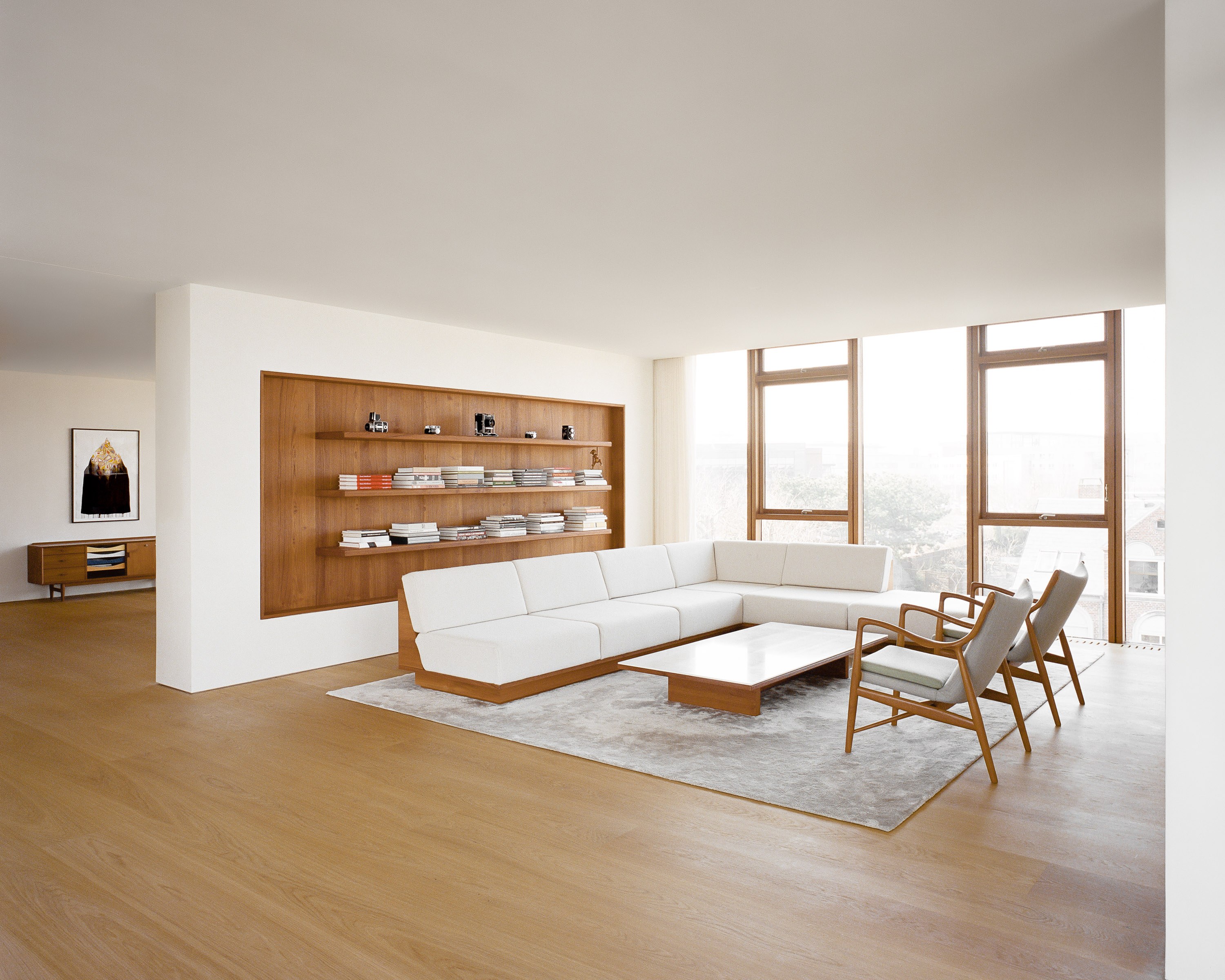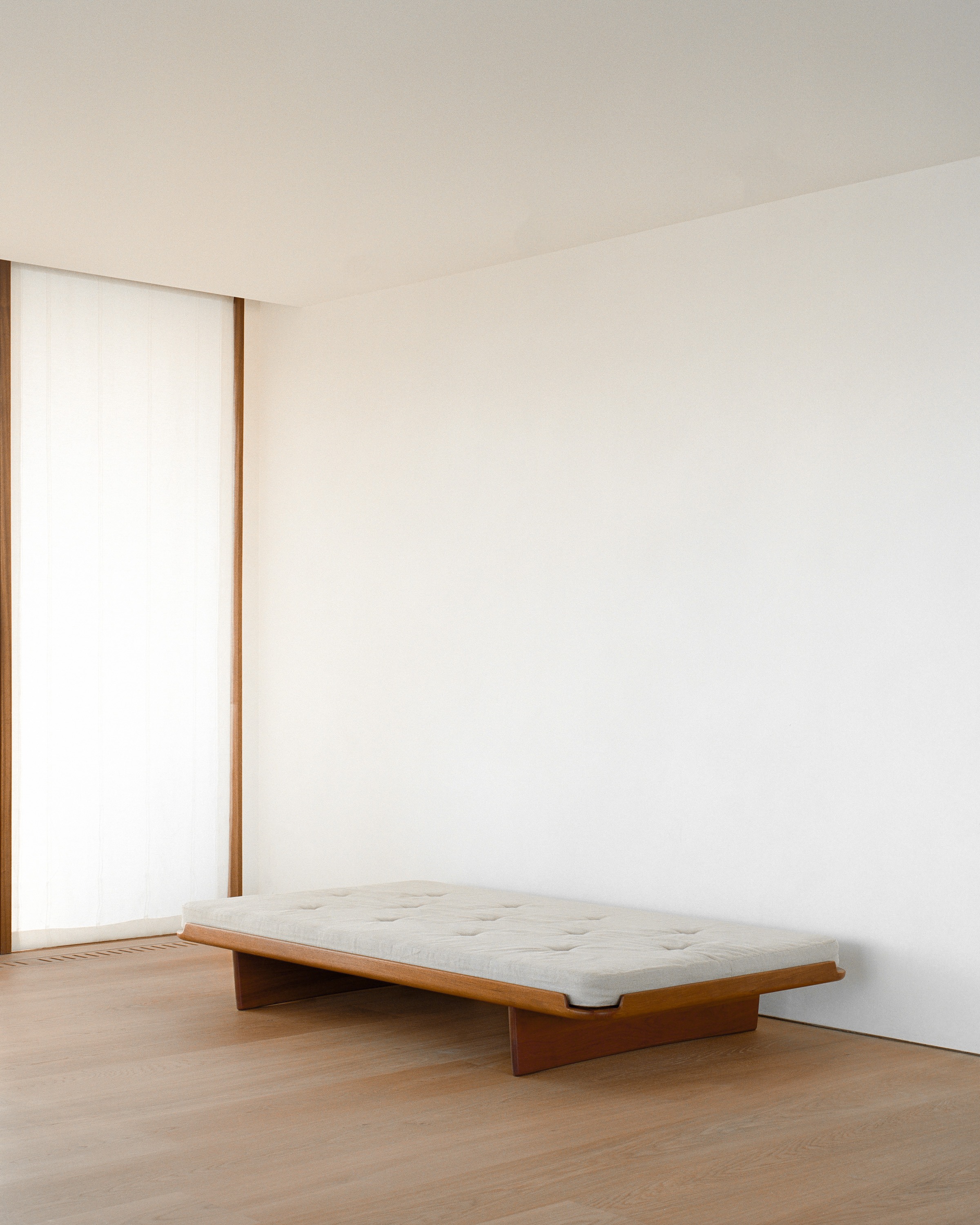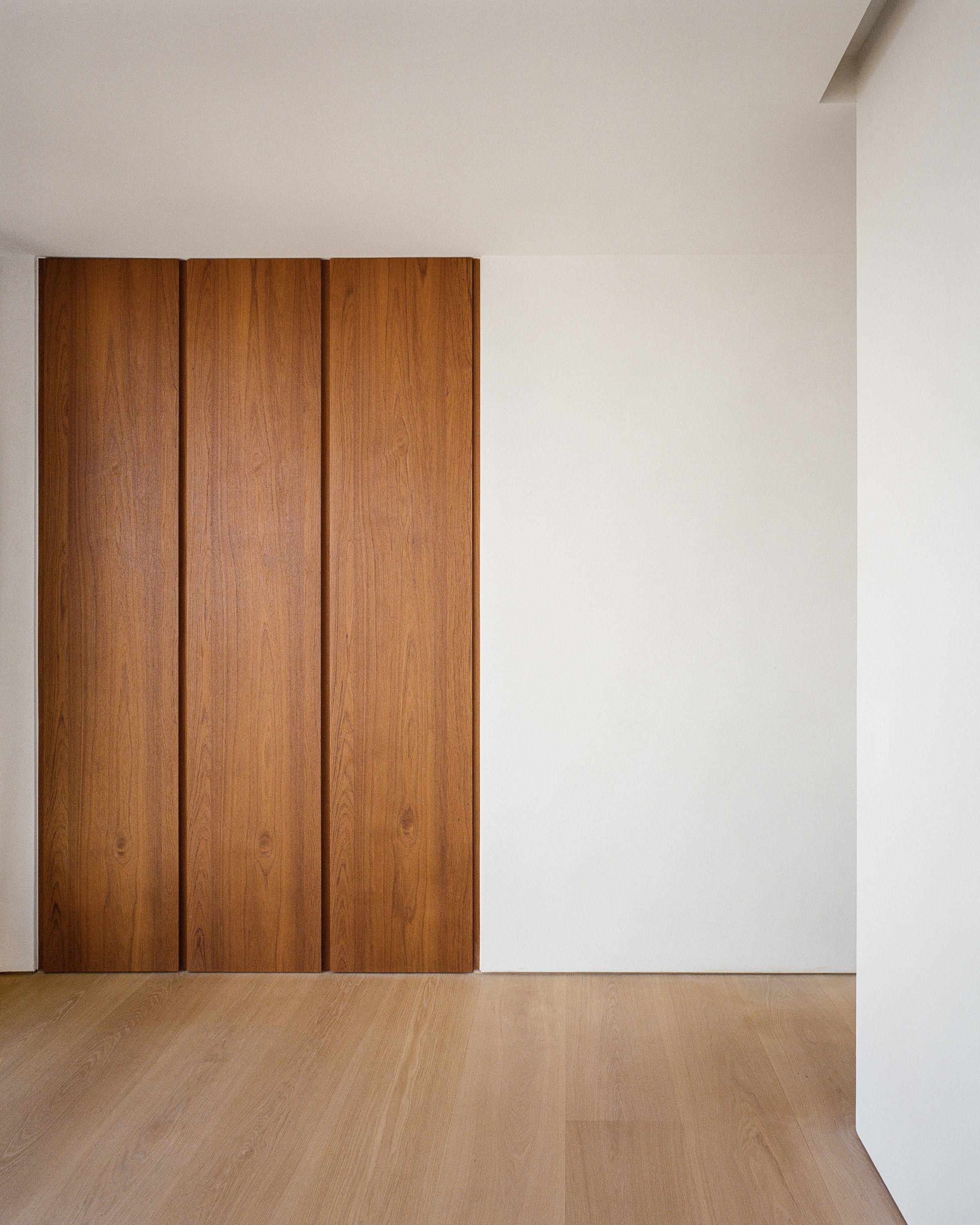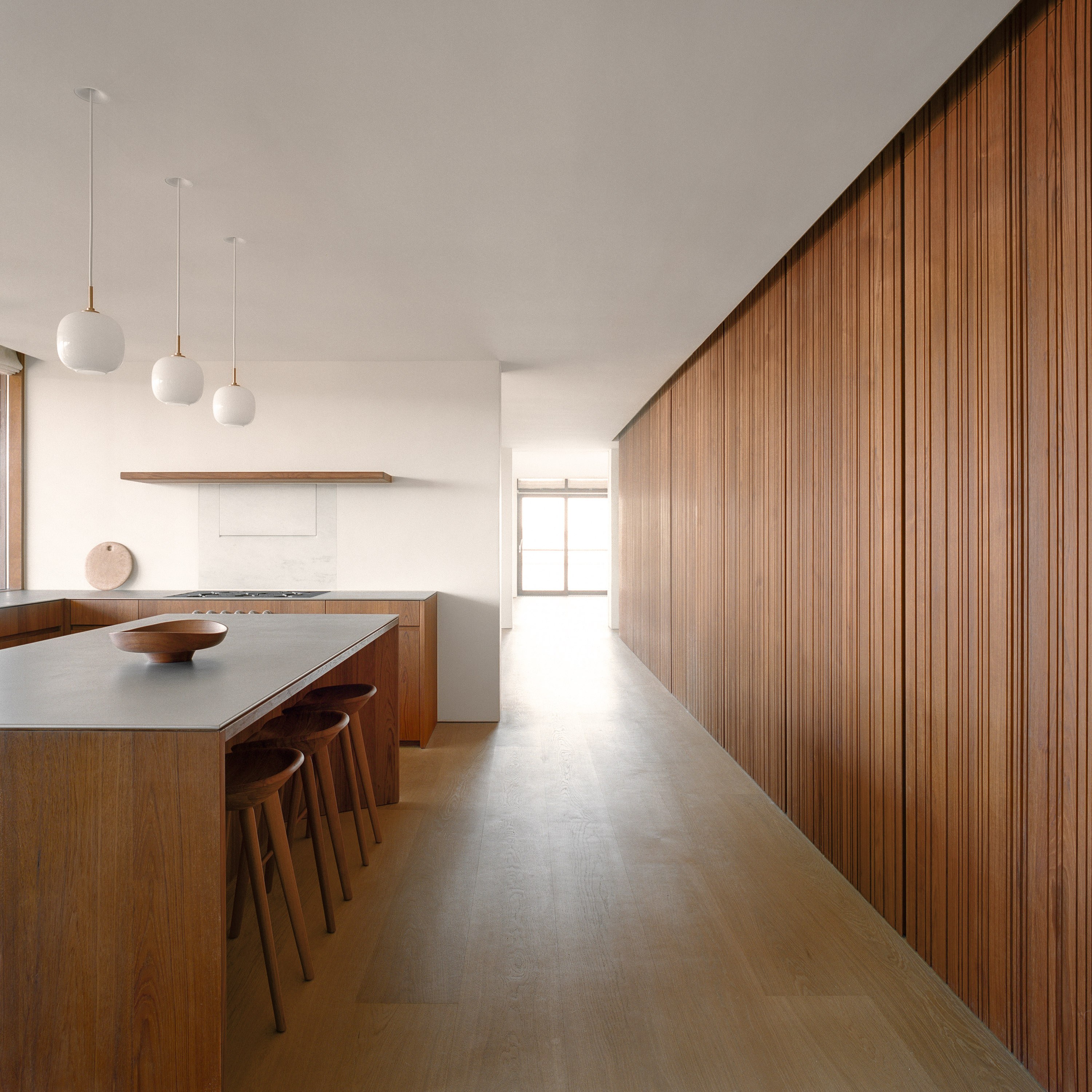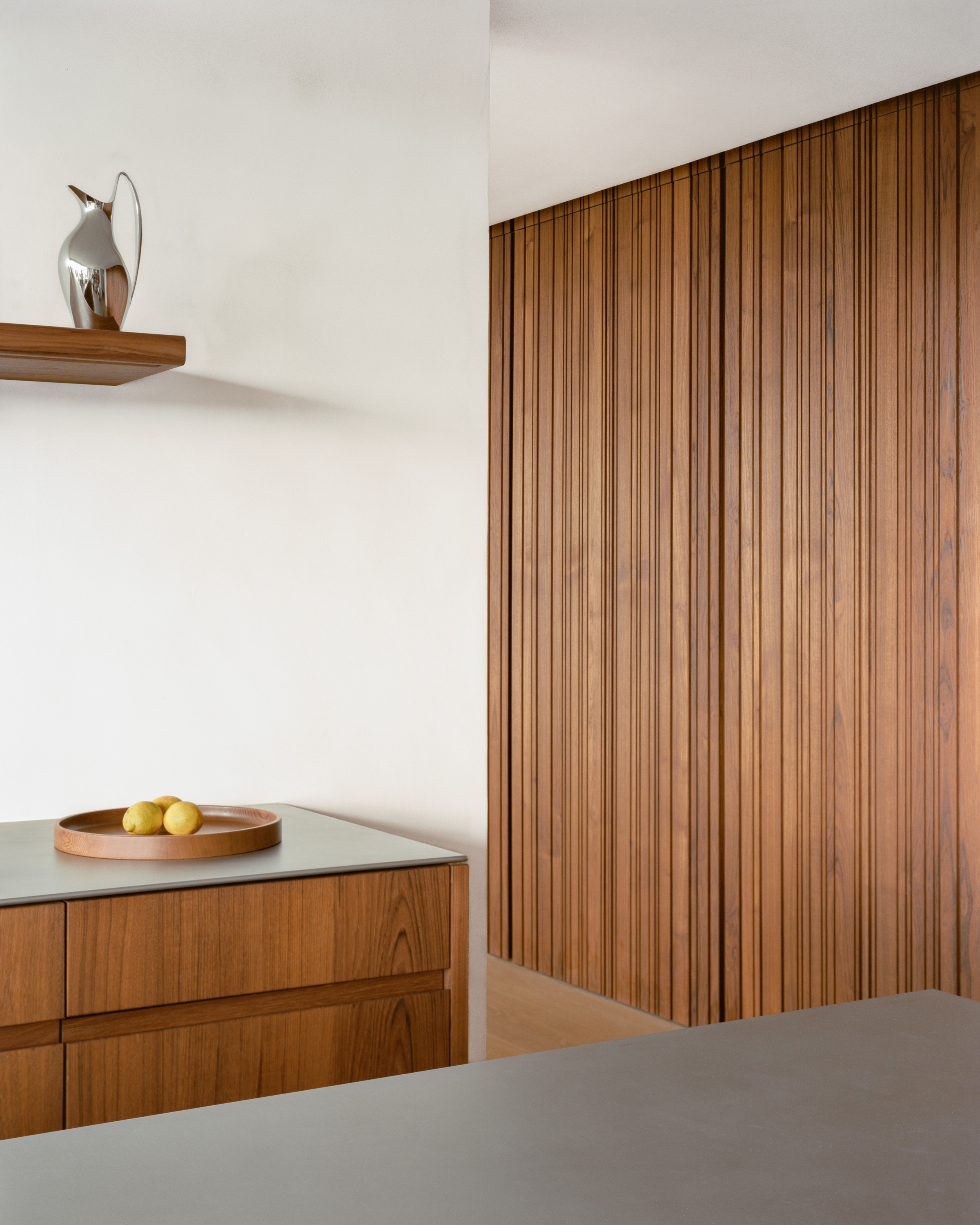 Copenhagen Apartment
Located on the outskirts of Copenhagen
and enjoying unobstructed views of
Øresund, this top floor apartment
is defined by a sequence of living spaces
organised around an axial gallery, leading
to an external terrace and the view east.

Set within the context of white plaster
ceilings and walls, sculptural timber
wall elements choreograph movement
through the apartment, each tailored to
accommodate the specific needs of a
given space, whether shelving, kitchen
units or hearth. In their materiality and
detailing they echo the client's collection
of 20th century Danish furniture and create
a dialogue between the architecture
and the objects within each space.
Project team
Francisco Marques, Maria Passos de Almeida

Photography
Marcus Clausen