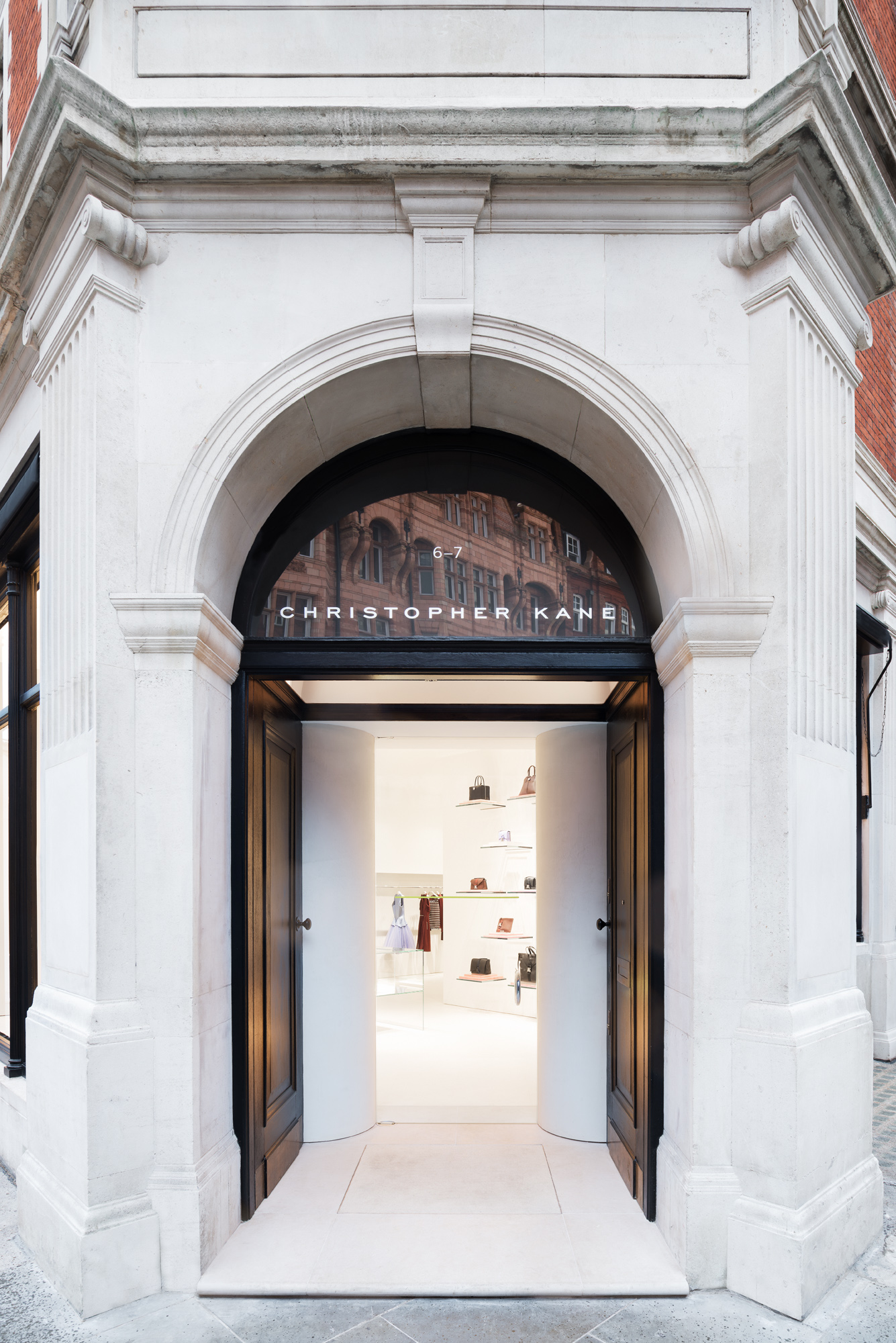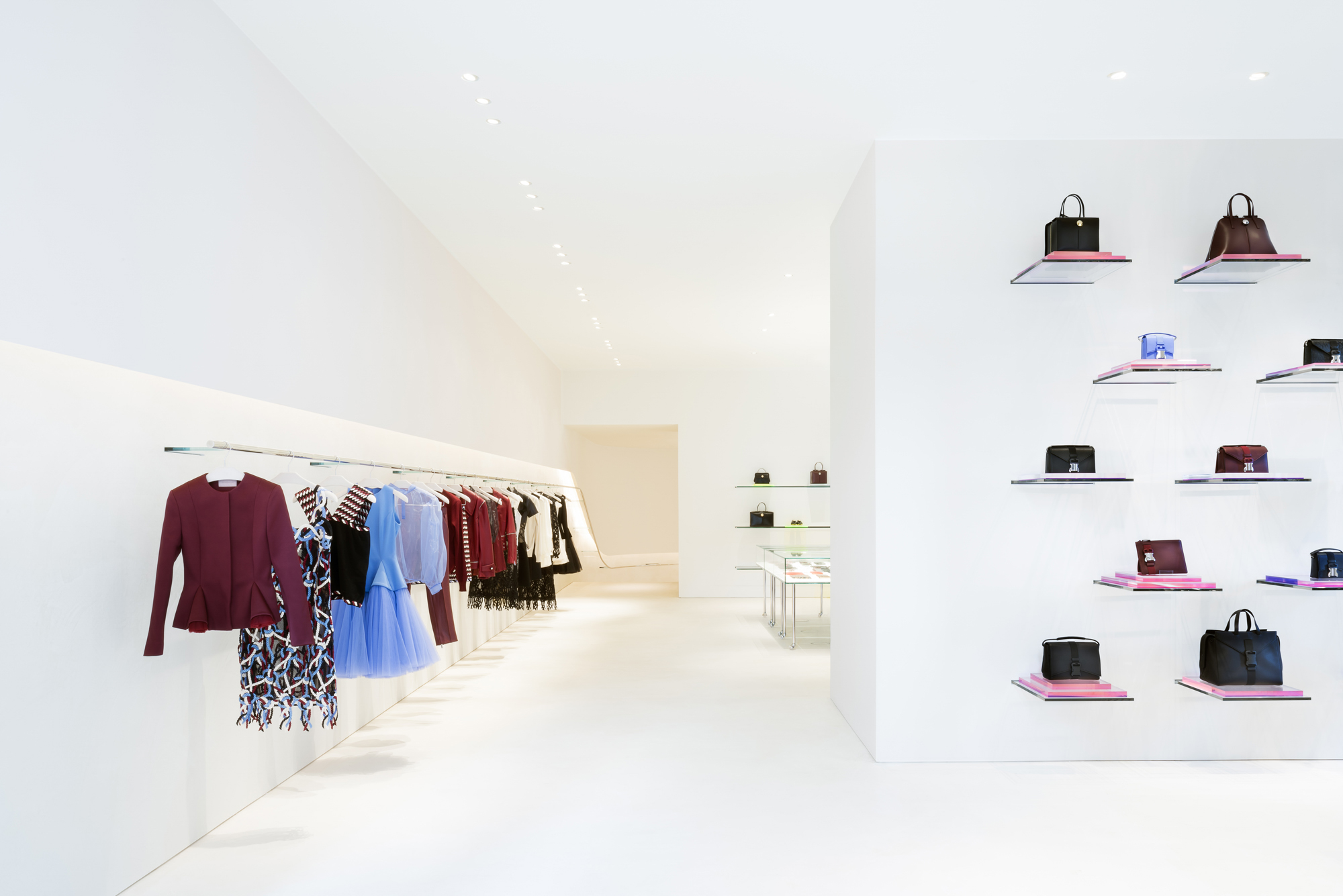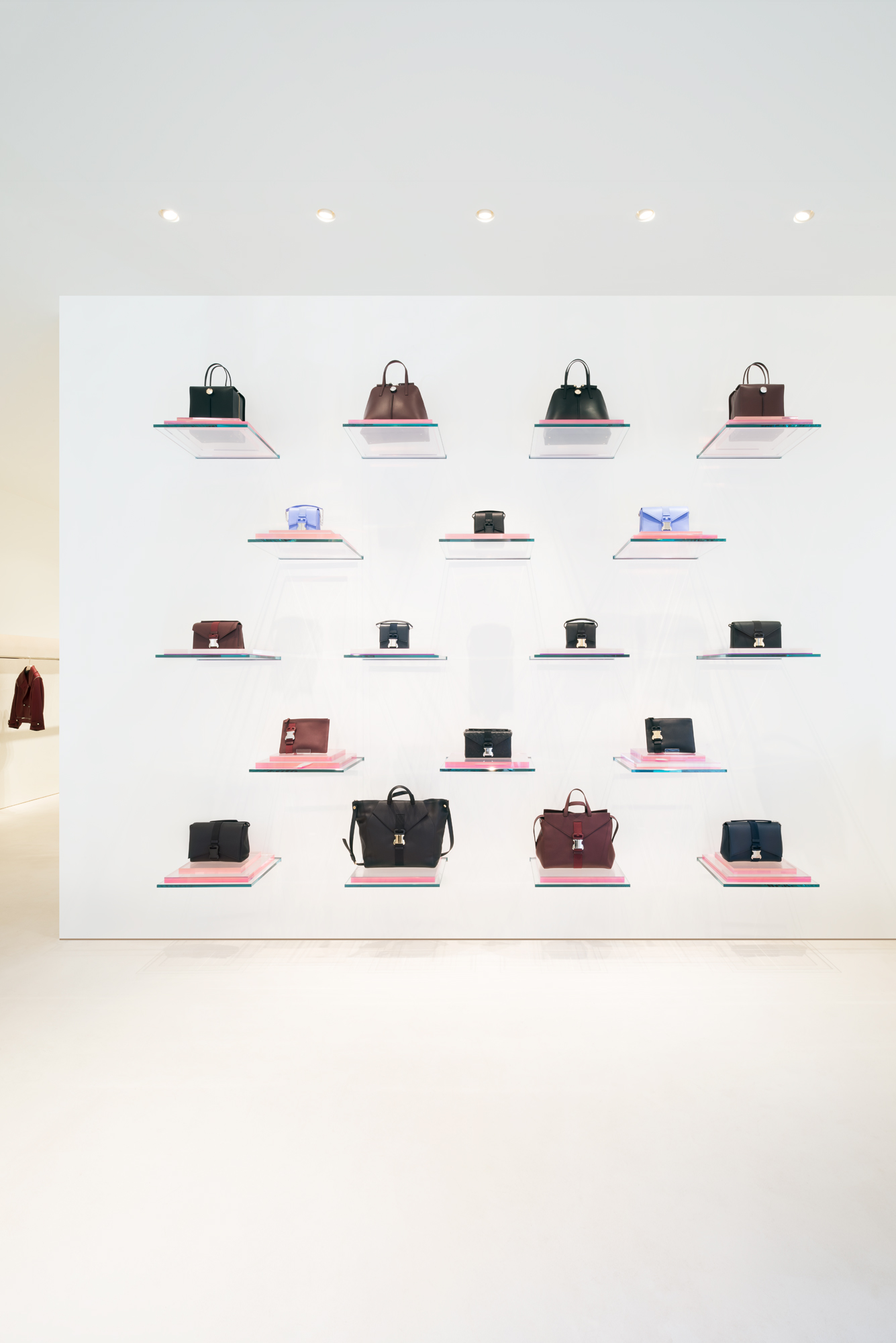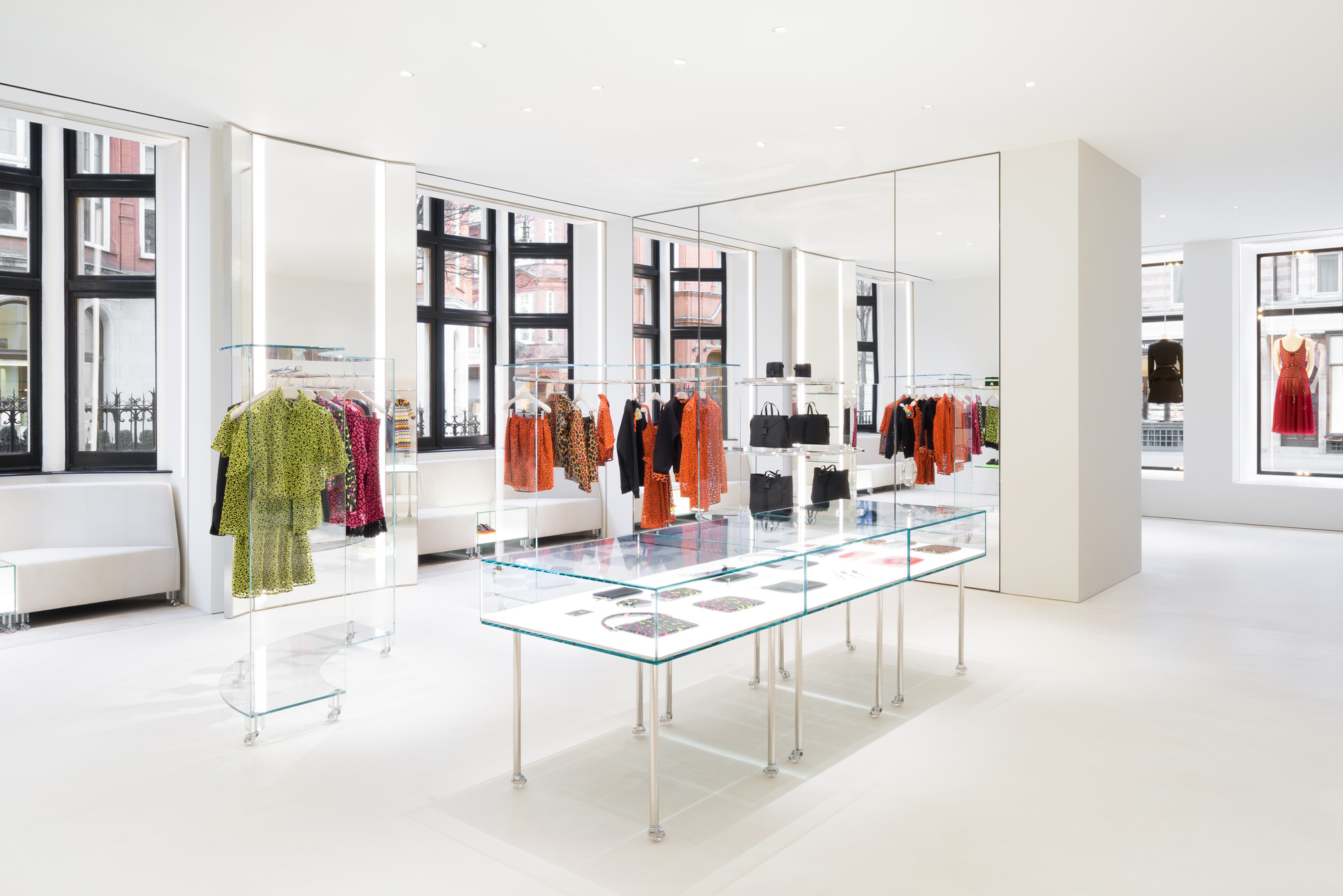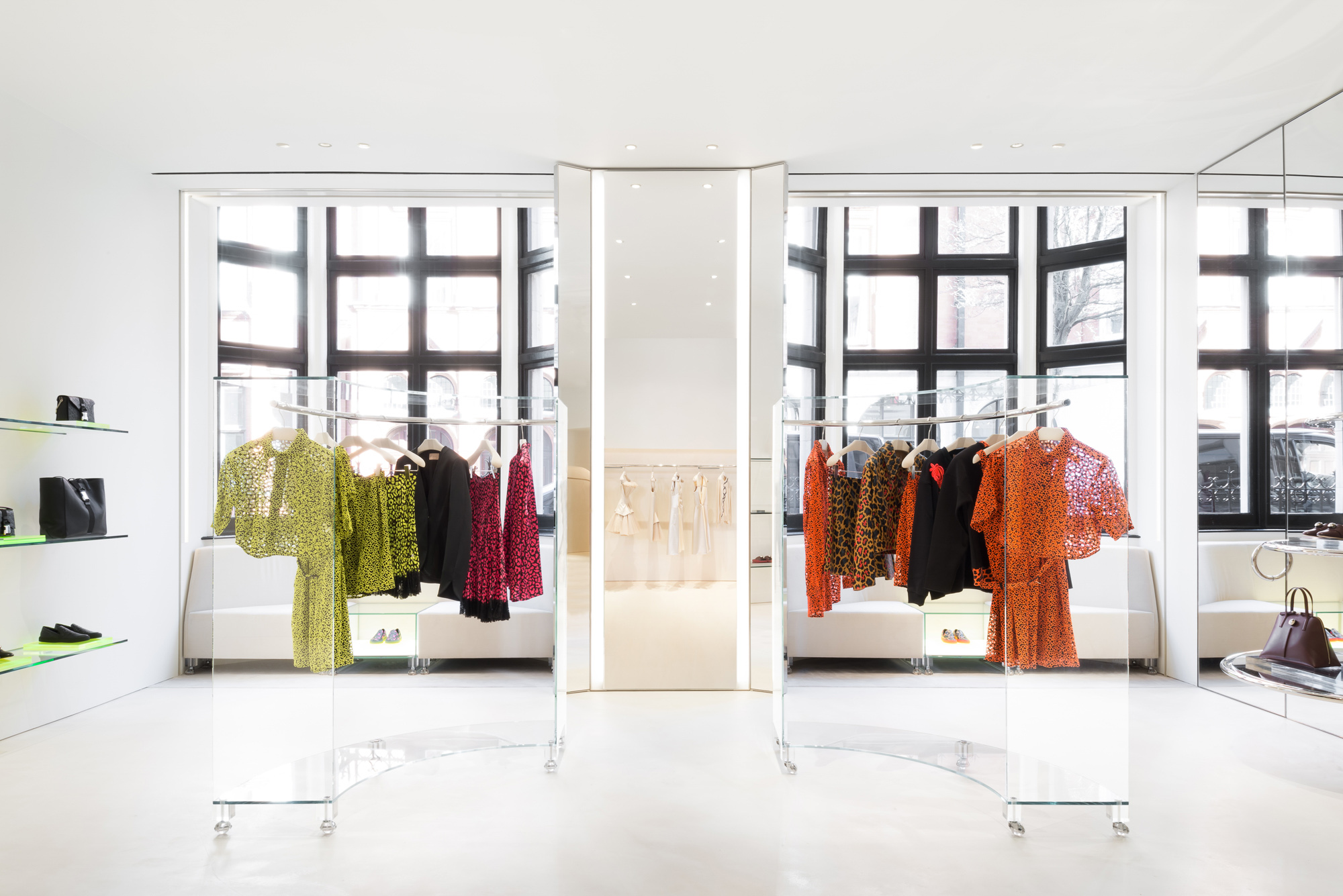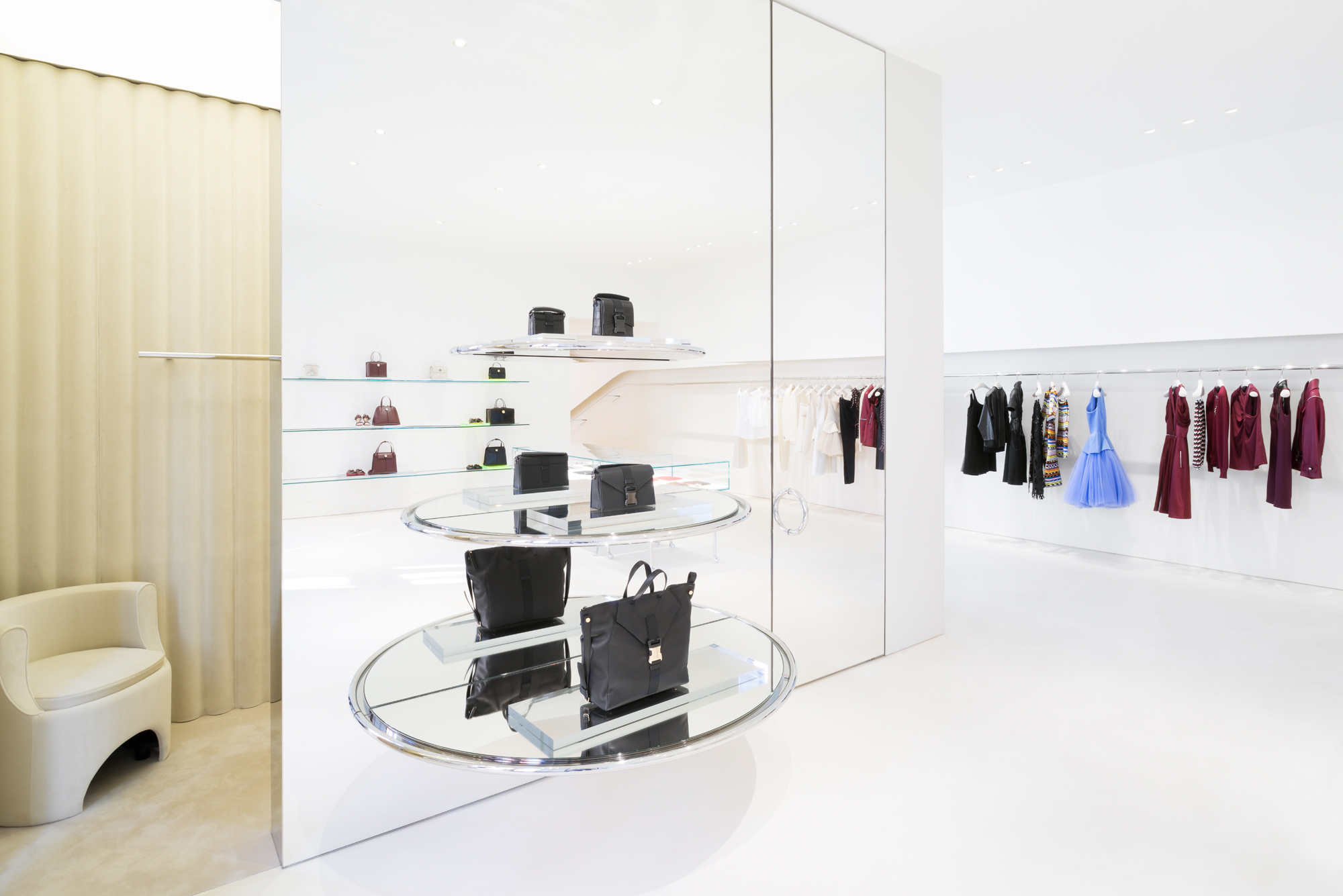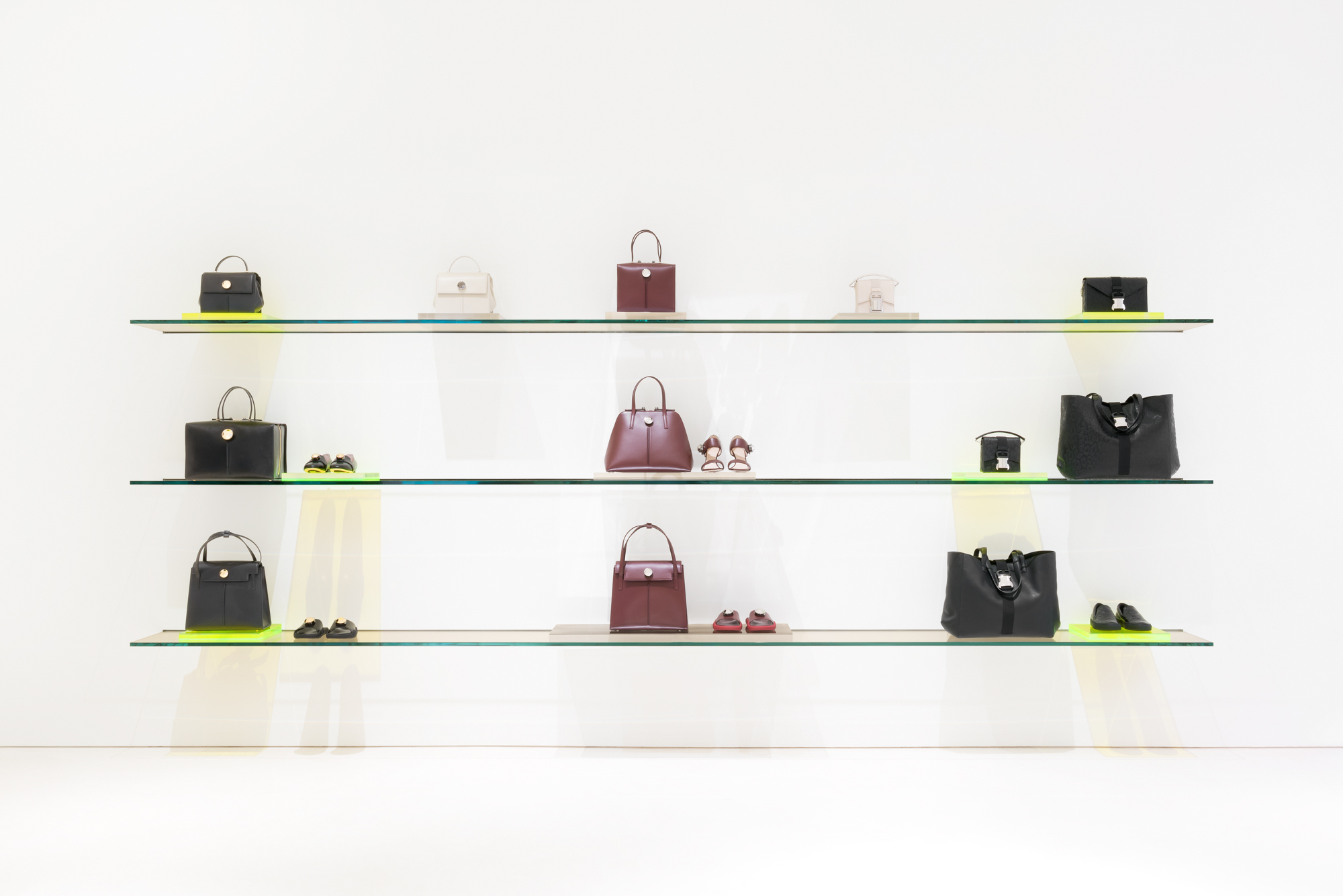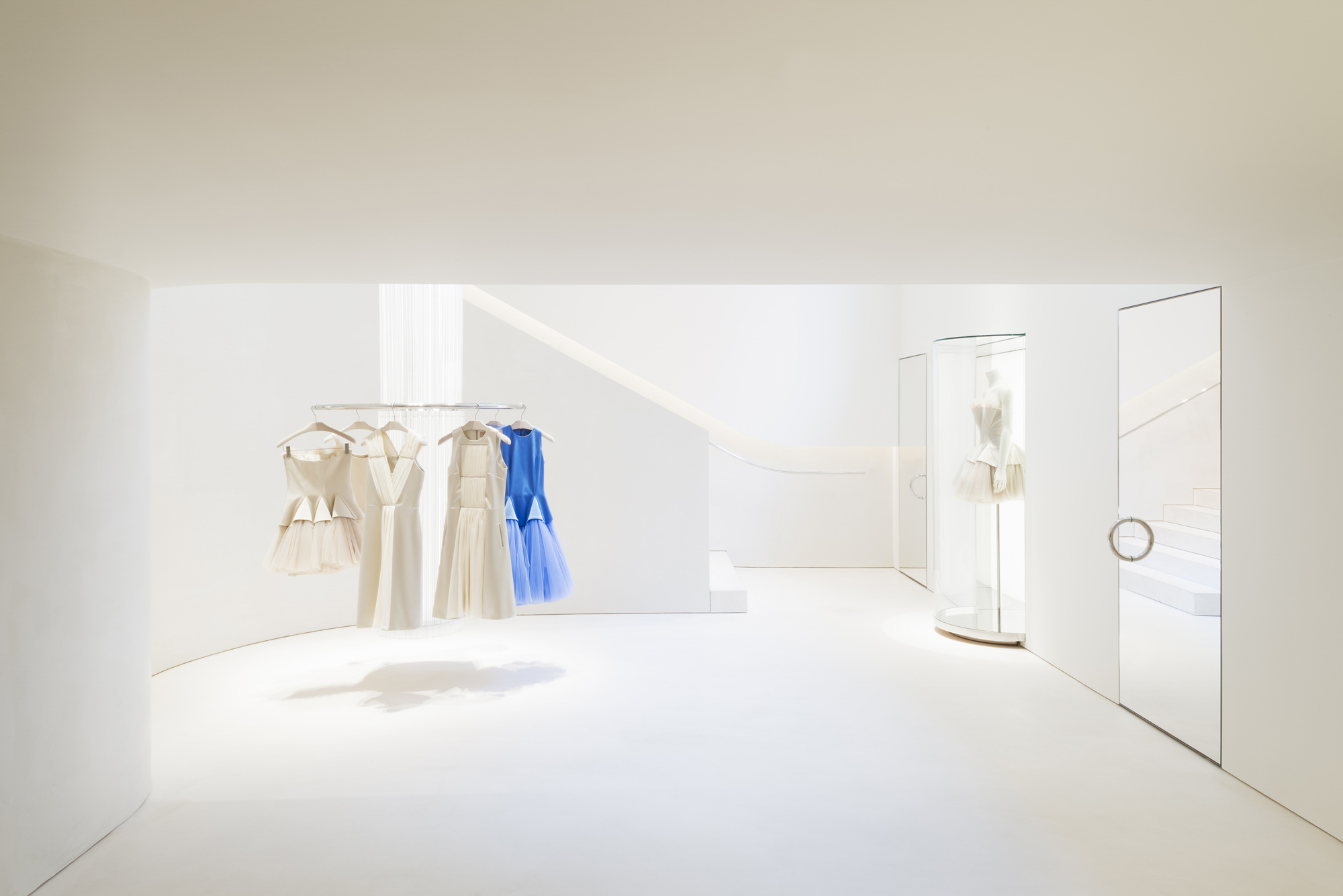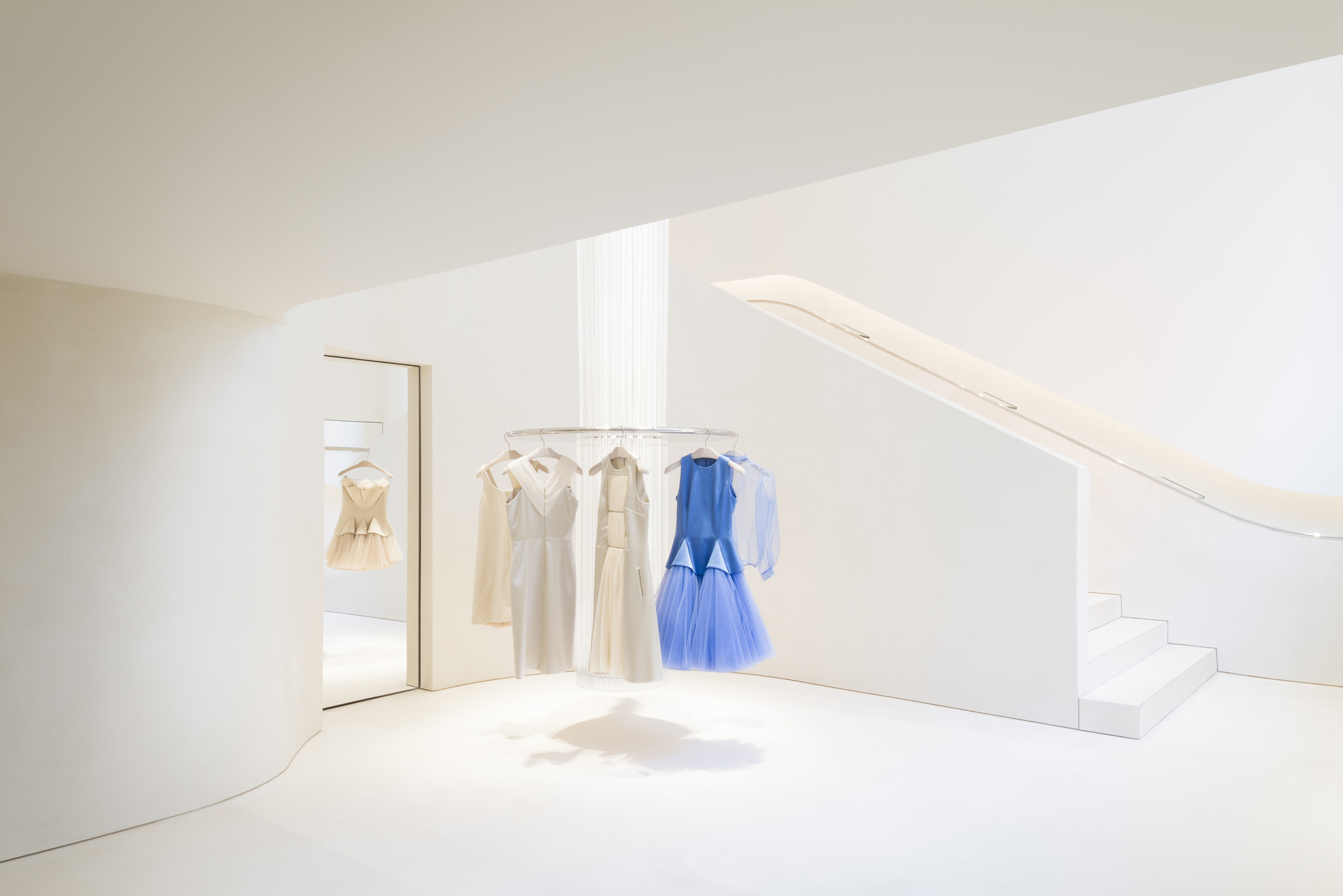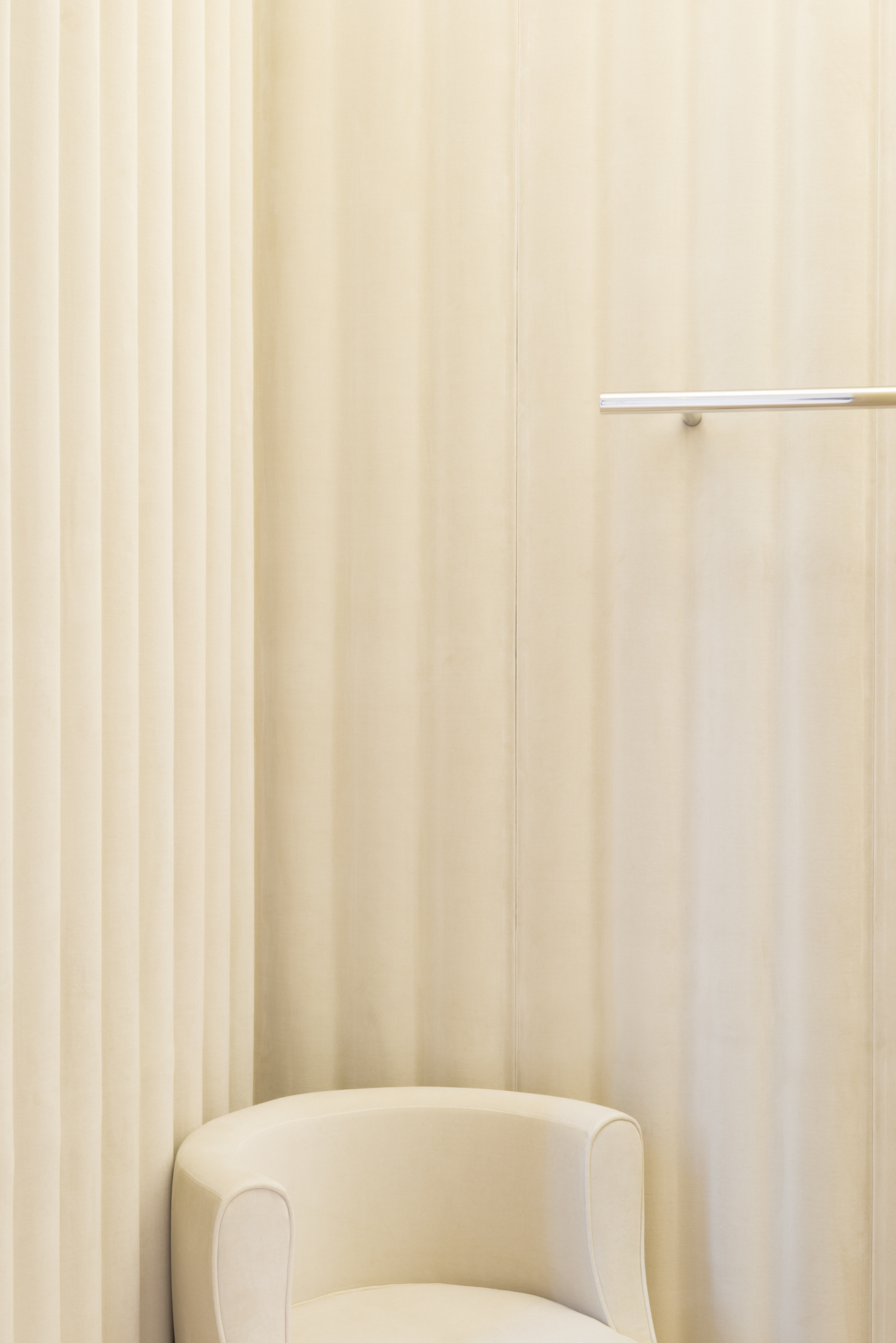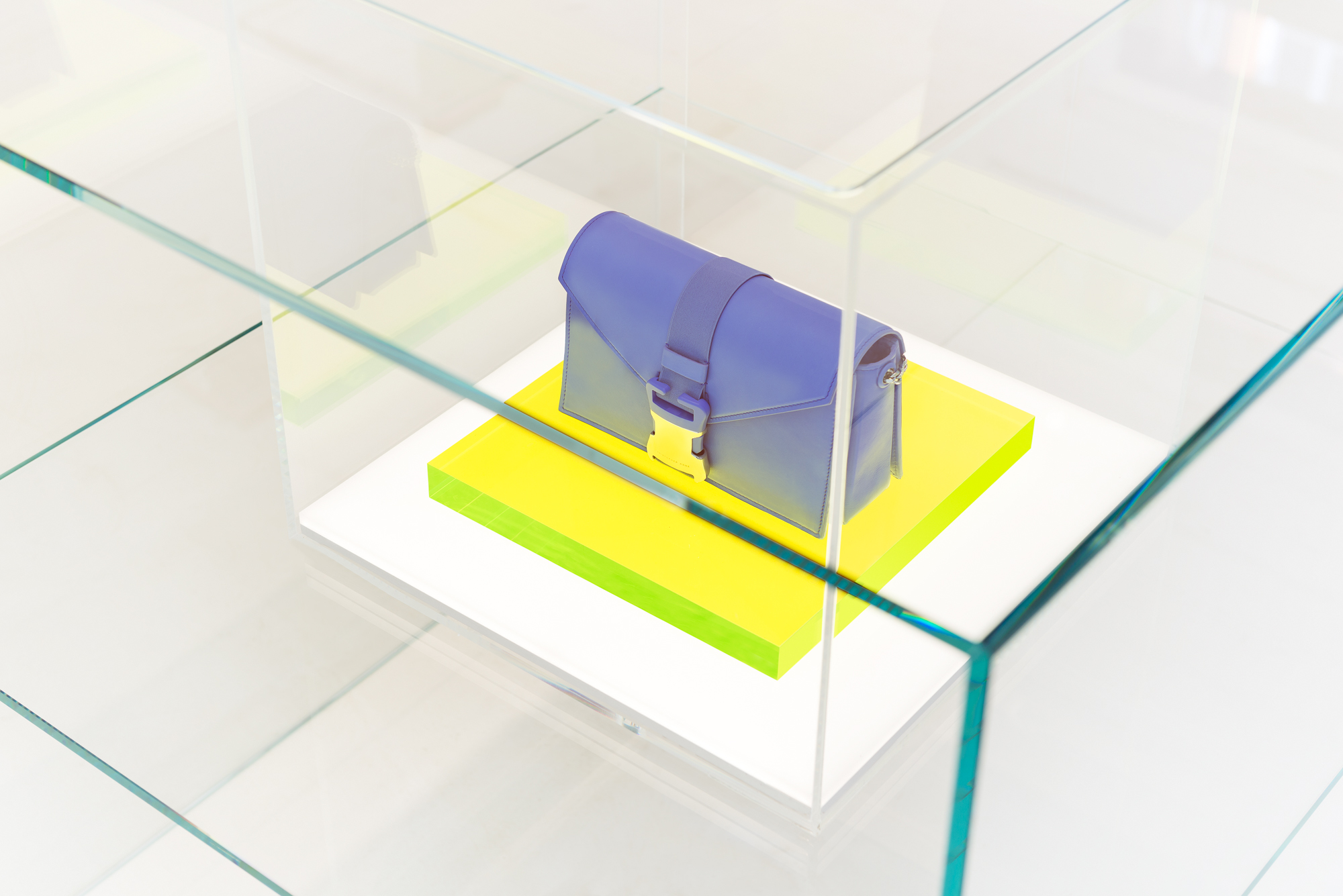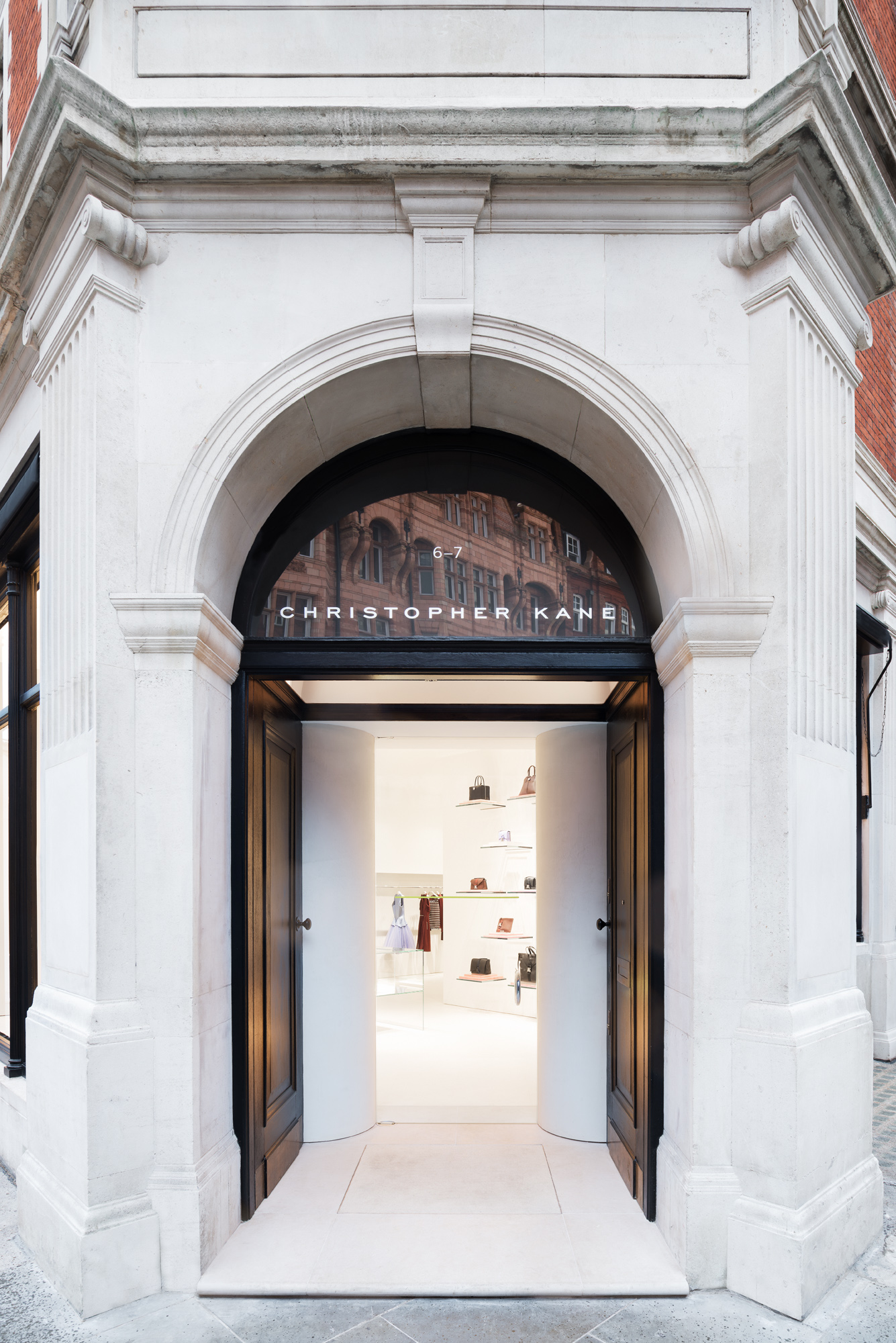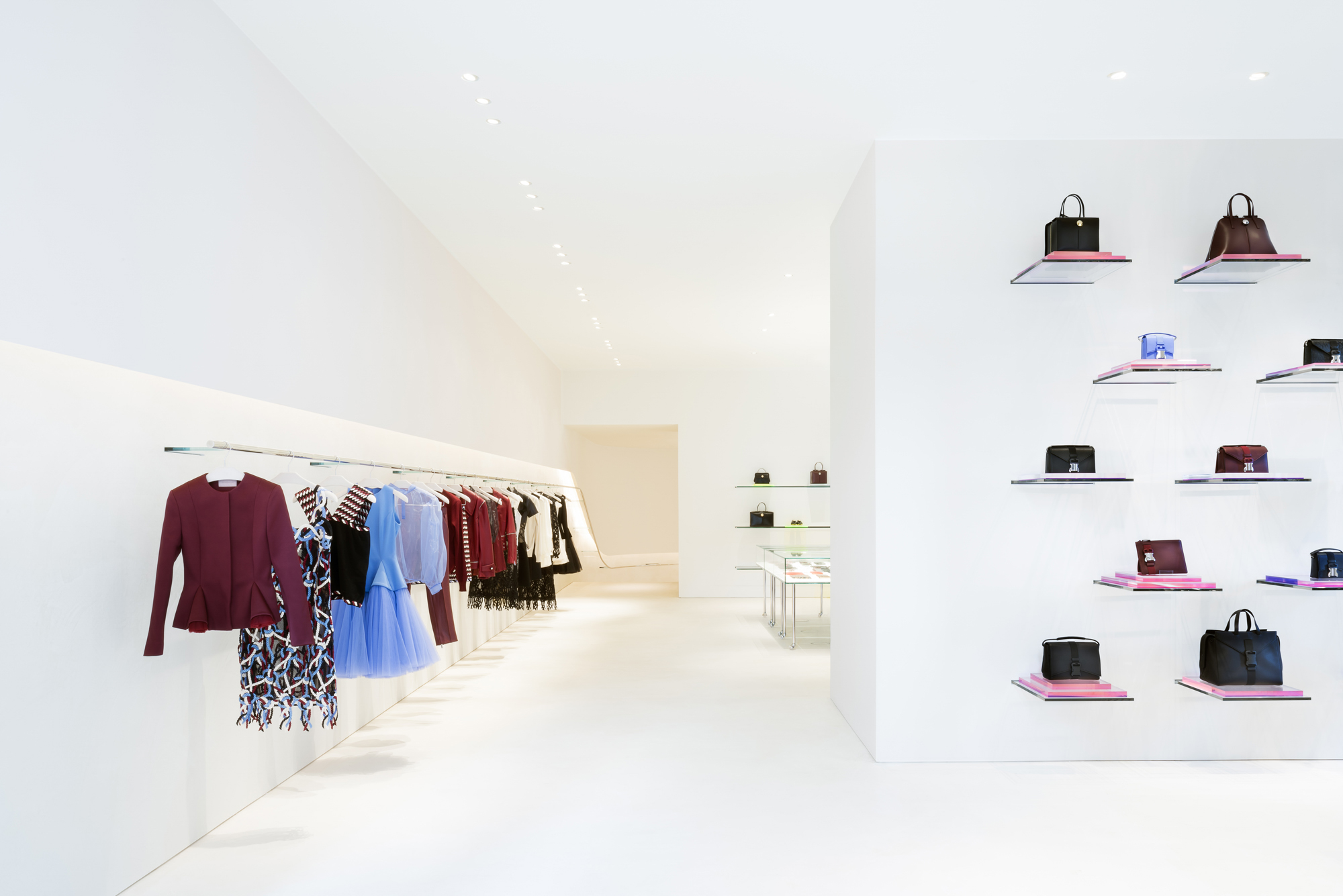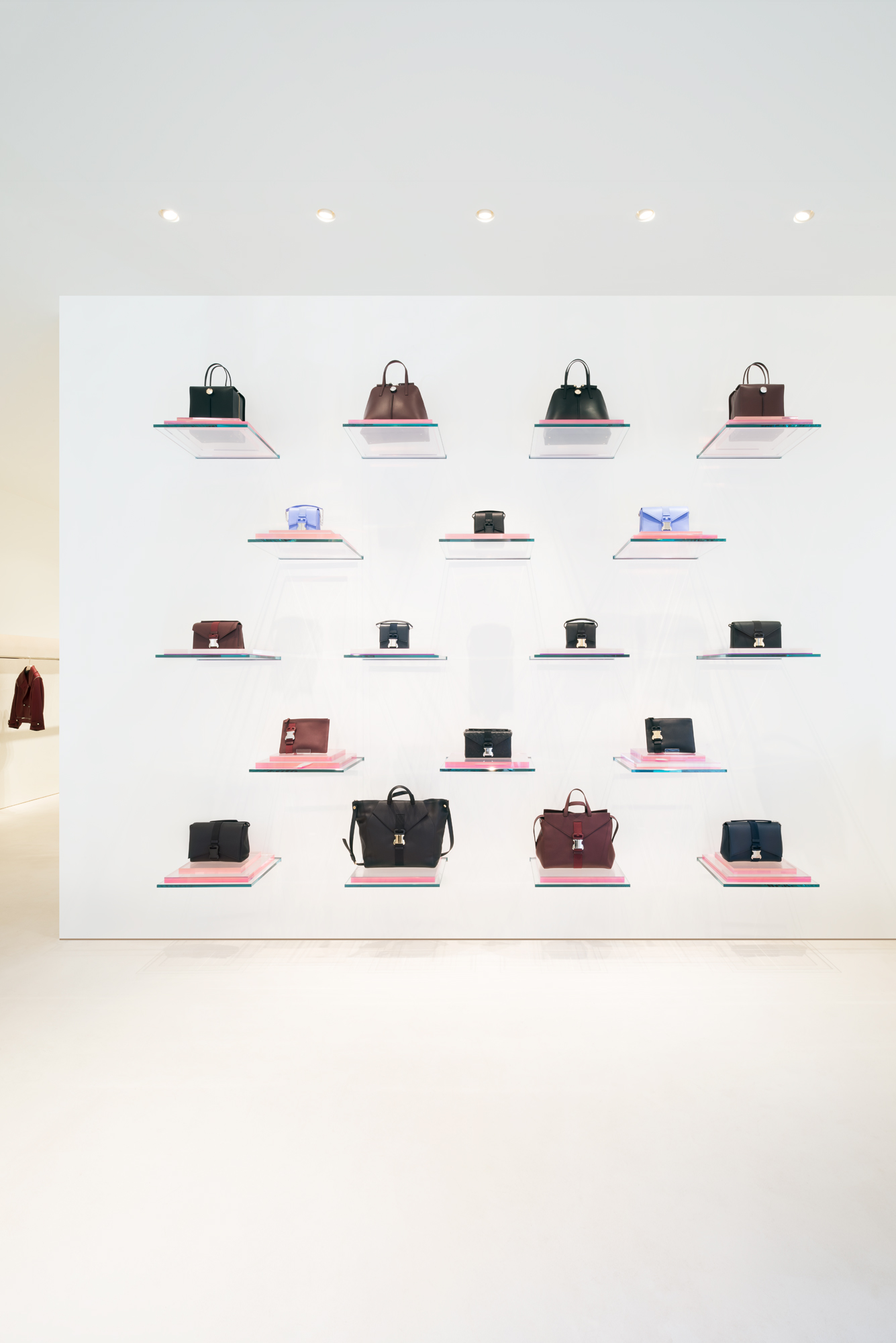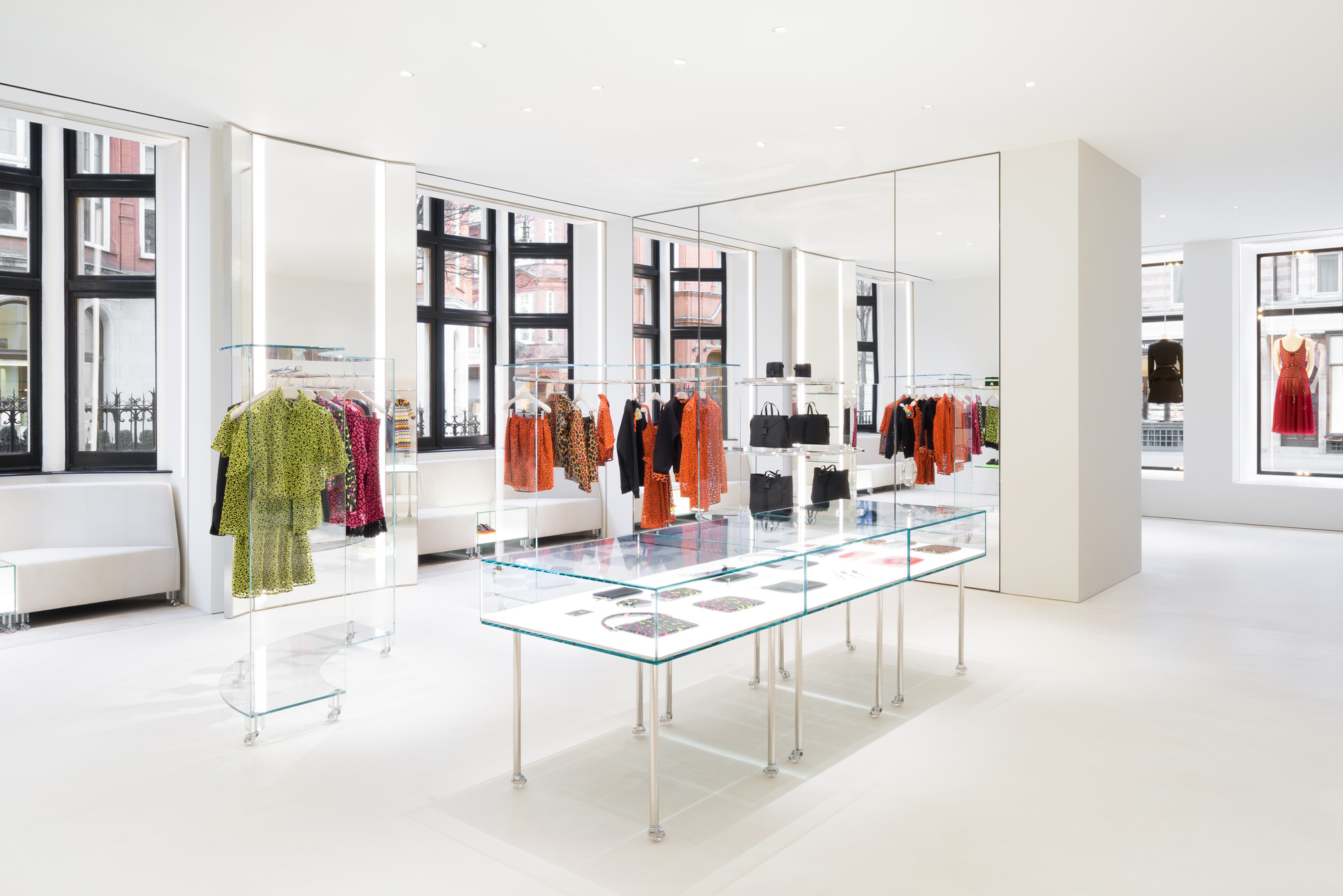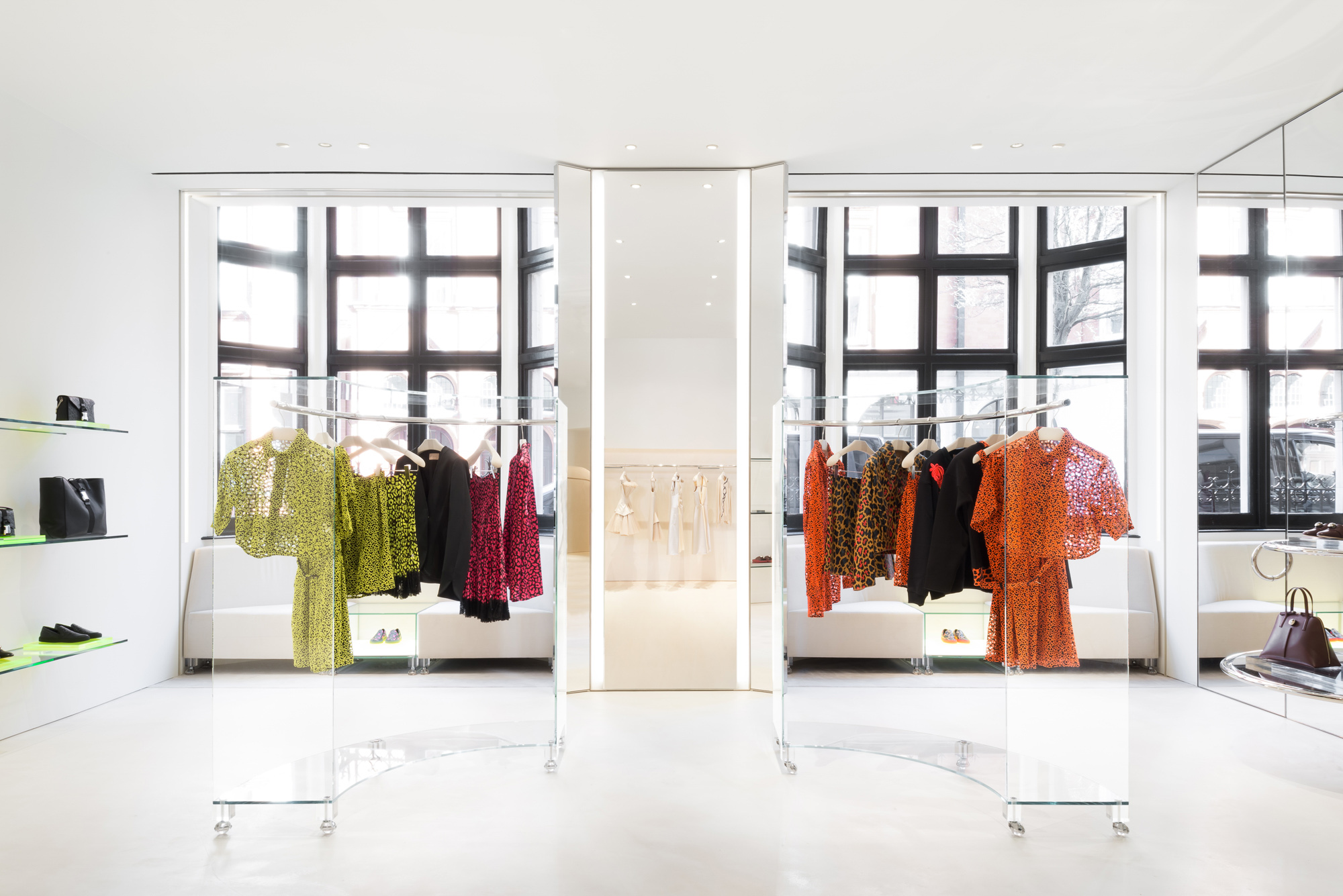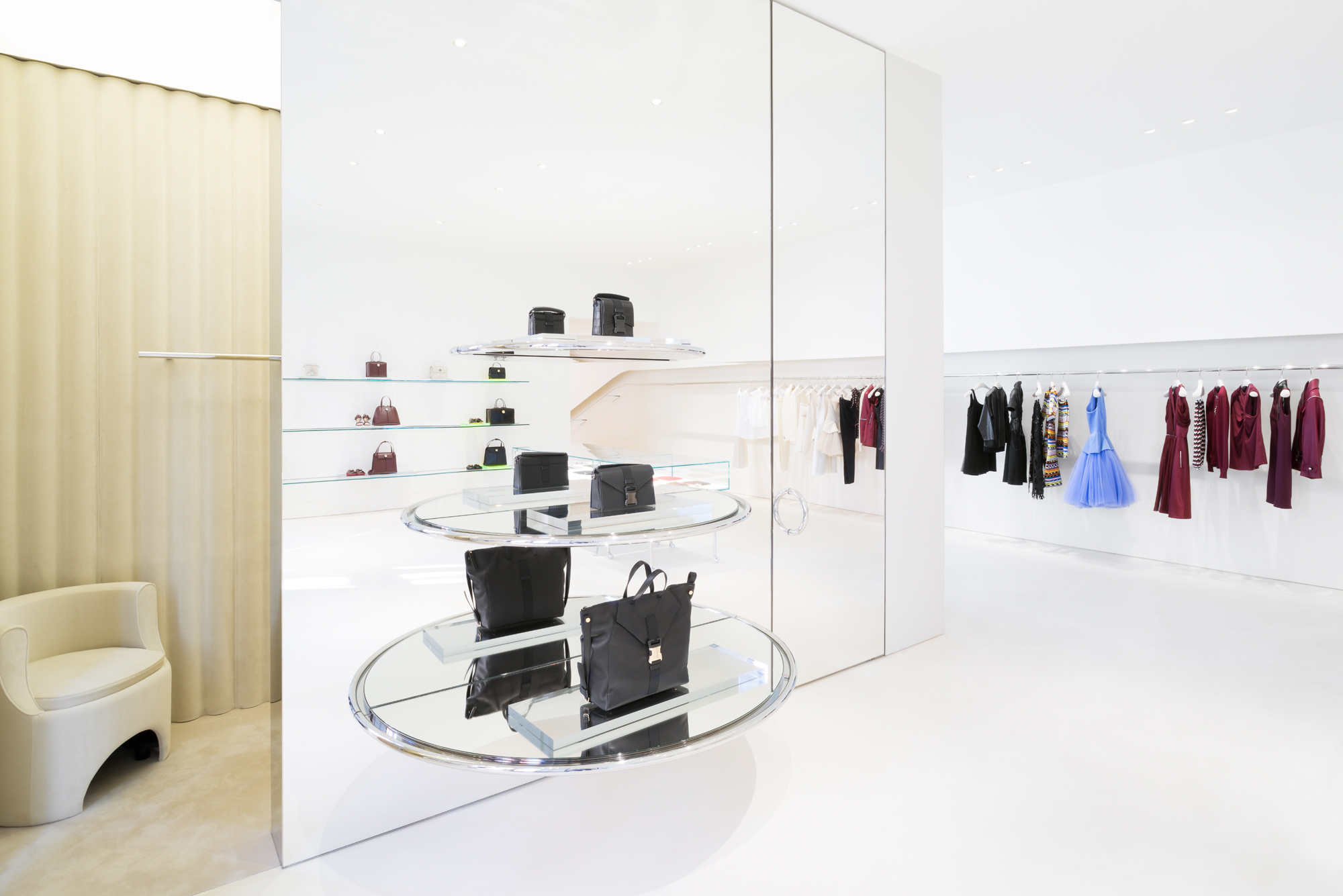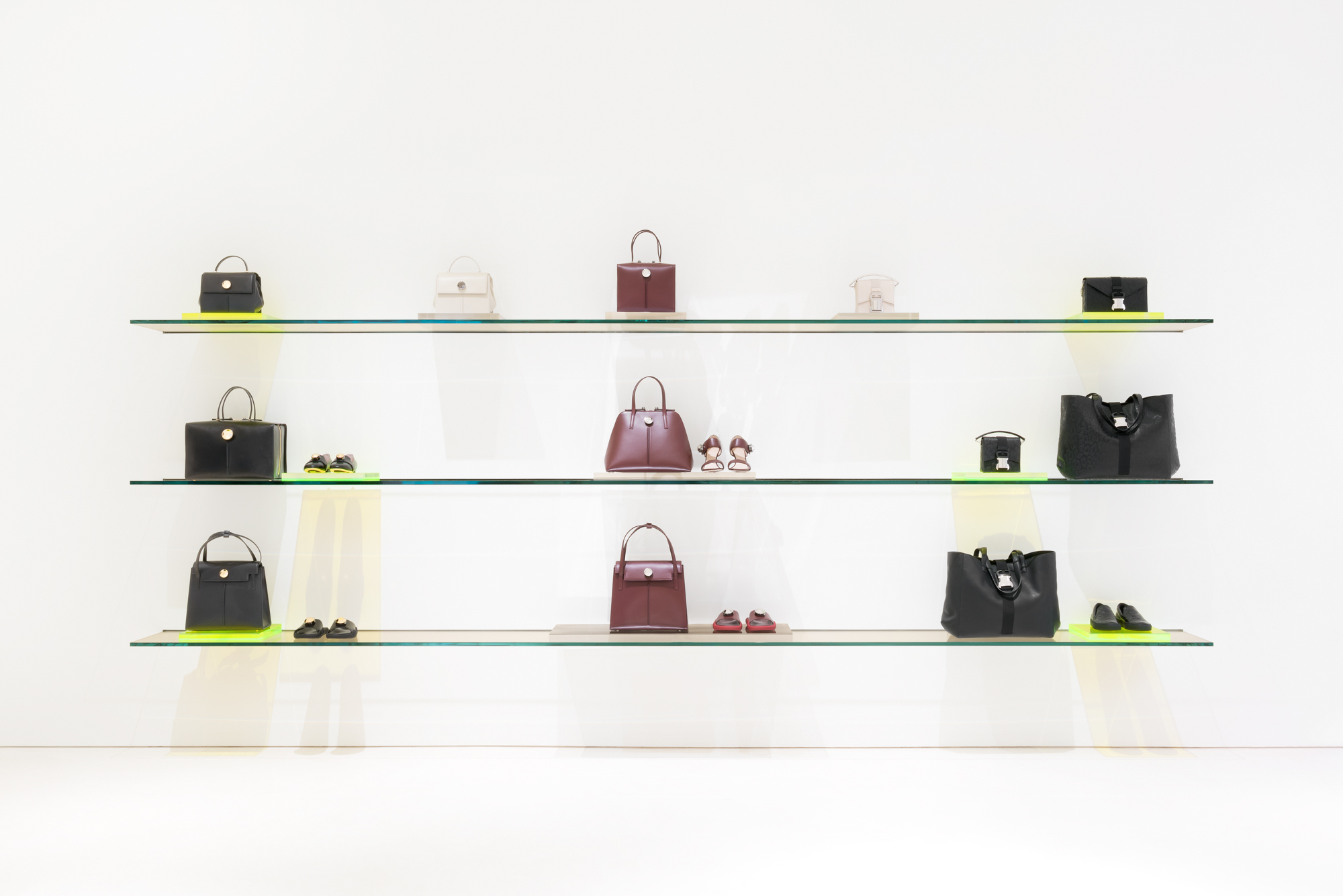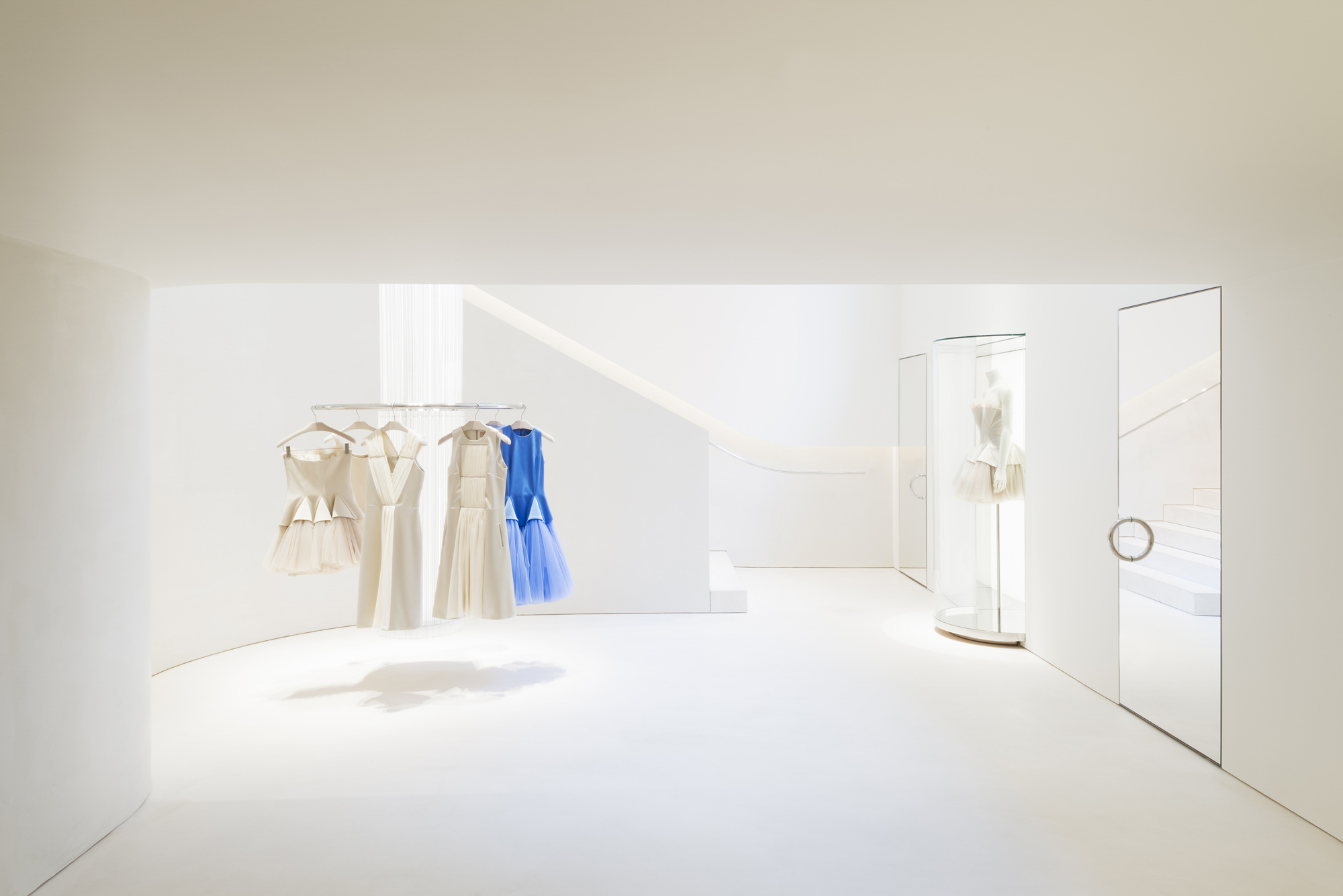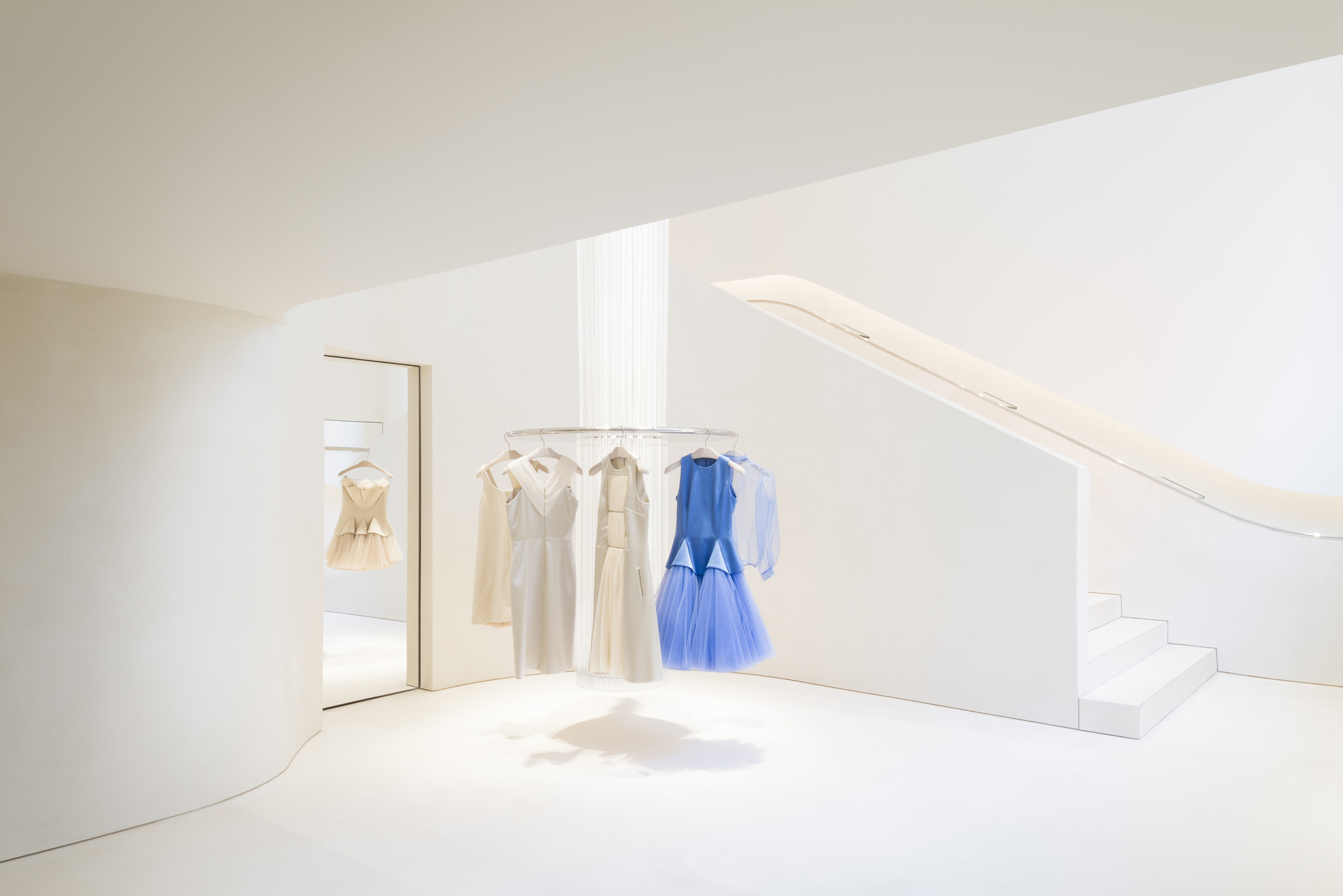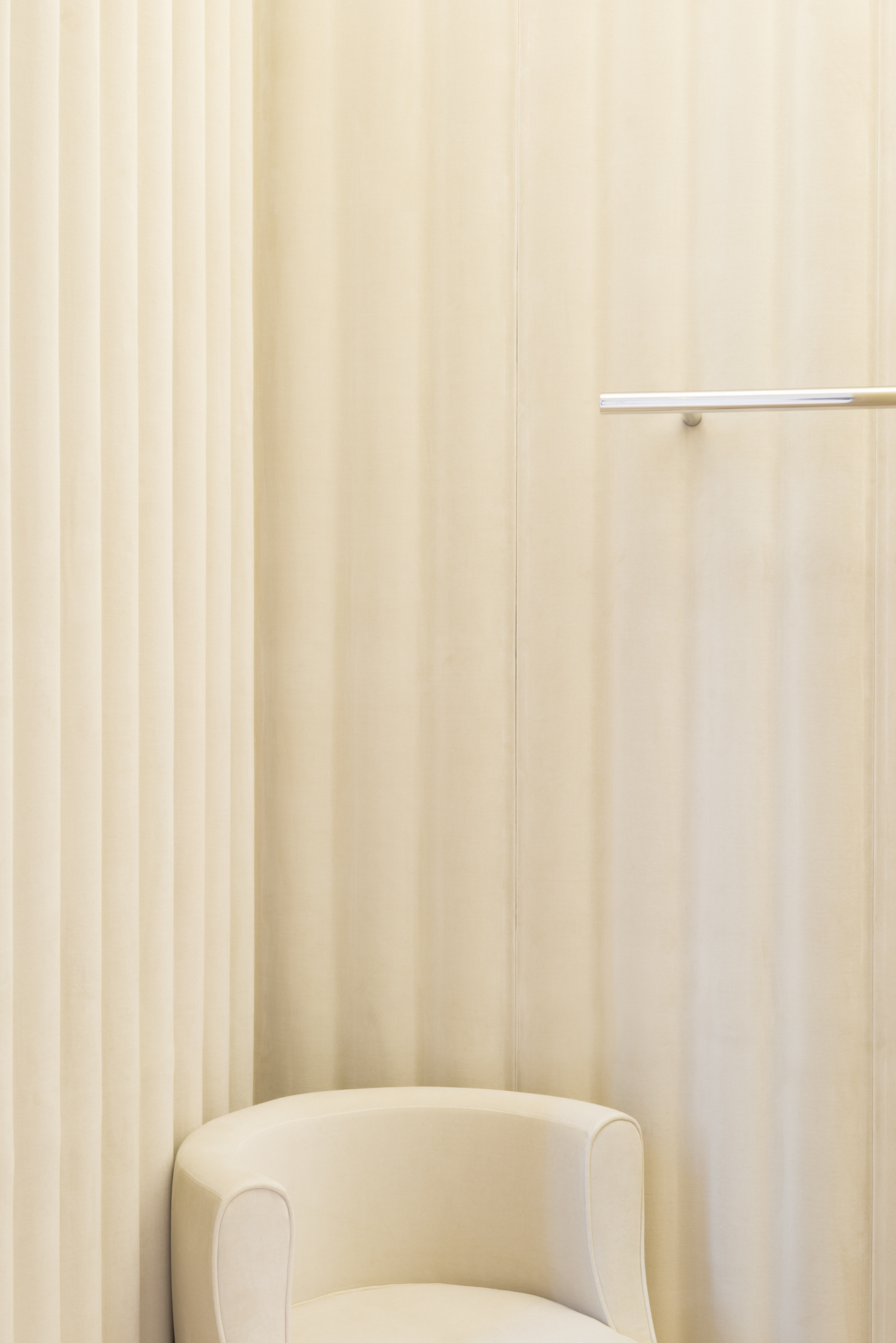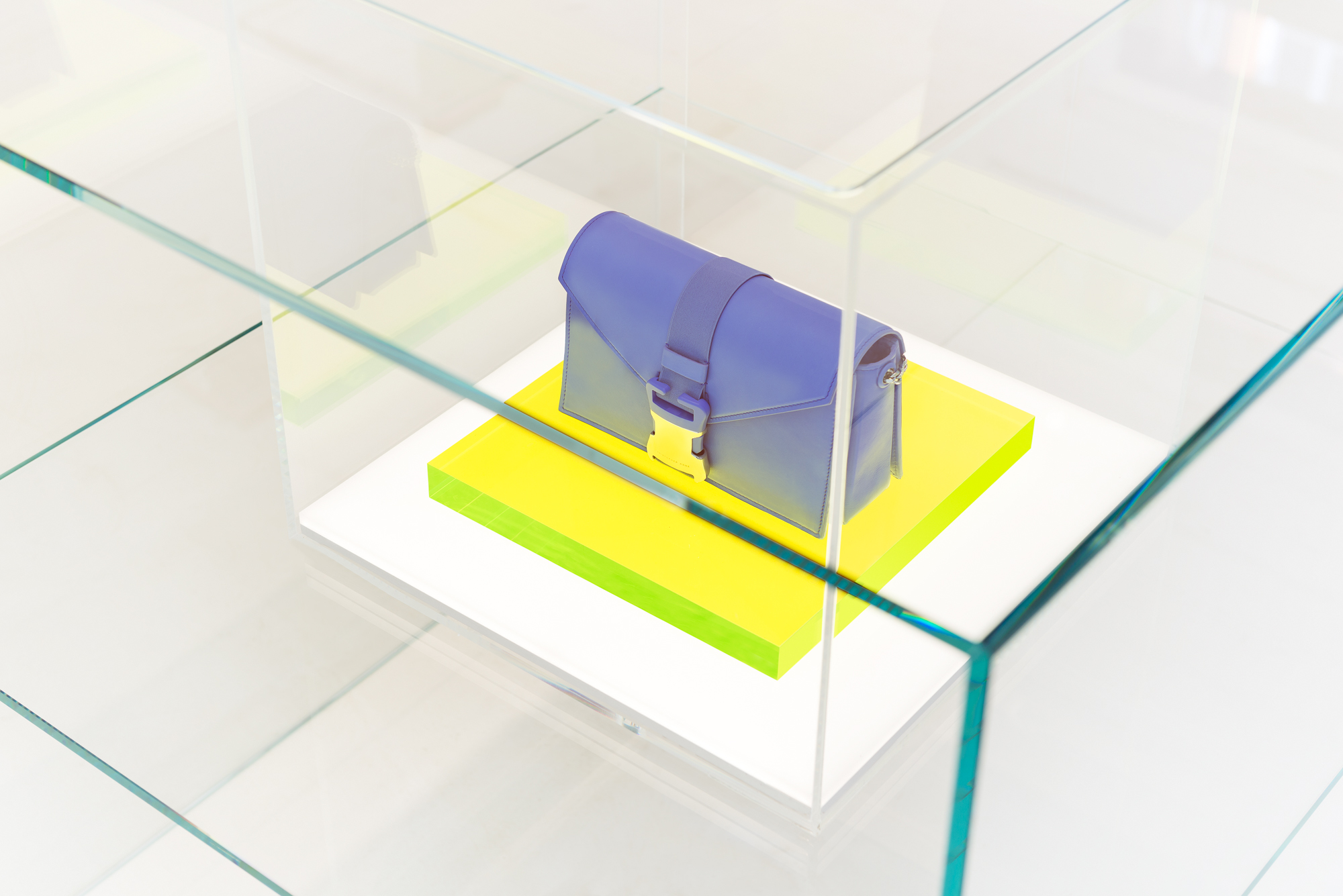 Christopher Kane Store
Underlying everything here is the idea of atmosphere as the product of the delicately subversive play of contrasting characteristics — the natural and the synthetic, the classical and the experimental, the recessive and the arresting, the reflective and the transparent, the solid and the dematerialised.
Externally the design reinstates elements of the original Edwardian elevations, creating simple, full-height openings, stripped of all extraneous details, with successive portals heightening the experience of entry: the heavy timber leaves framing a second transparent threshold of glass set in Portland stone. Inside permanent gestures that include the attenuated line of steel running through the depth of the floor plan and down the stairs are combined with vocabulary that can be changed and curated from season to season, such as the brilliantly coloured acrylic elements.
Project Team
Mark Treharne, Marta Vitorio,
Francisco Marques, Olivia Haylor, Nicholas Barba
Courtesy of Christopher Kane
Photography
Gilbert McCarragher