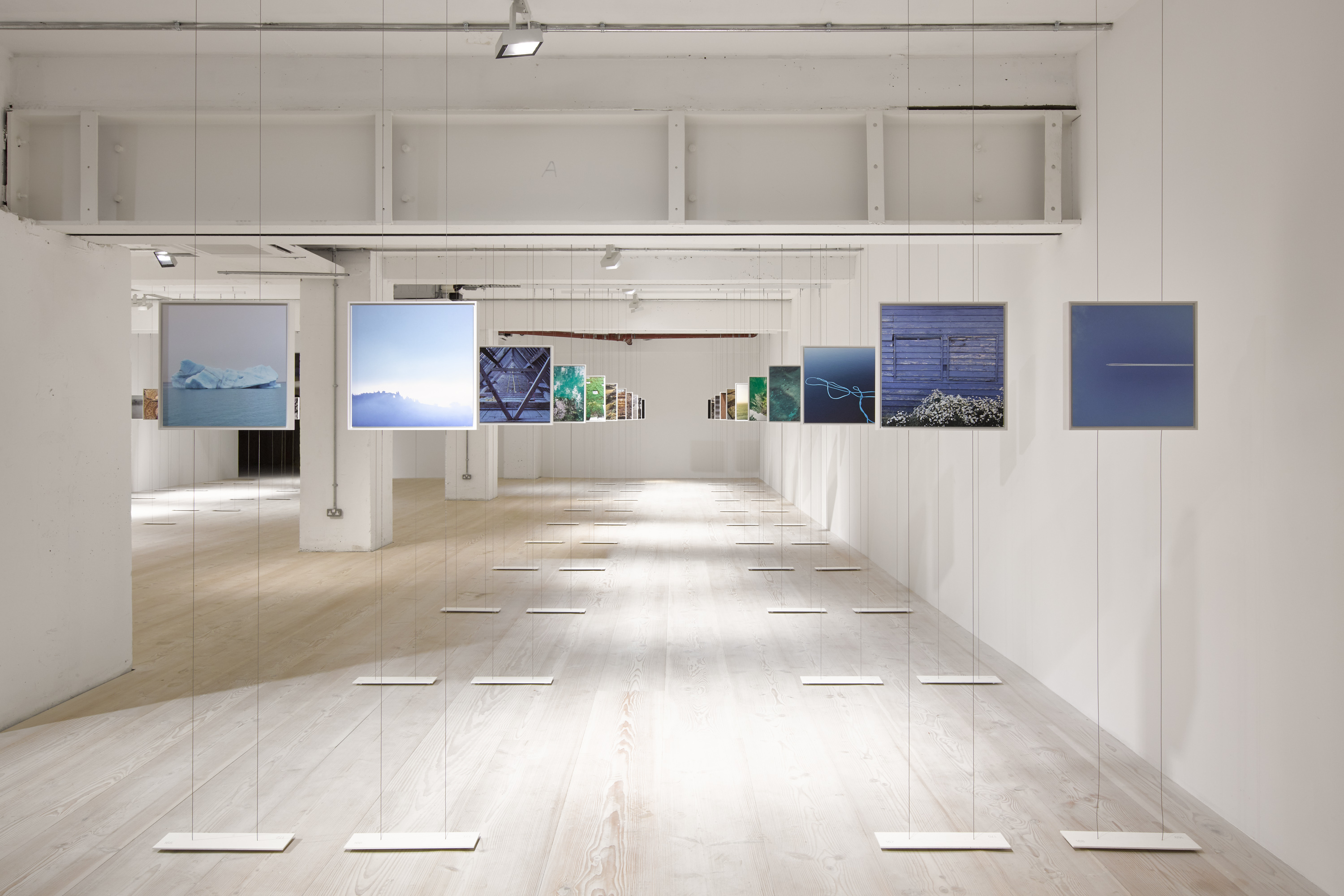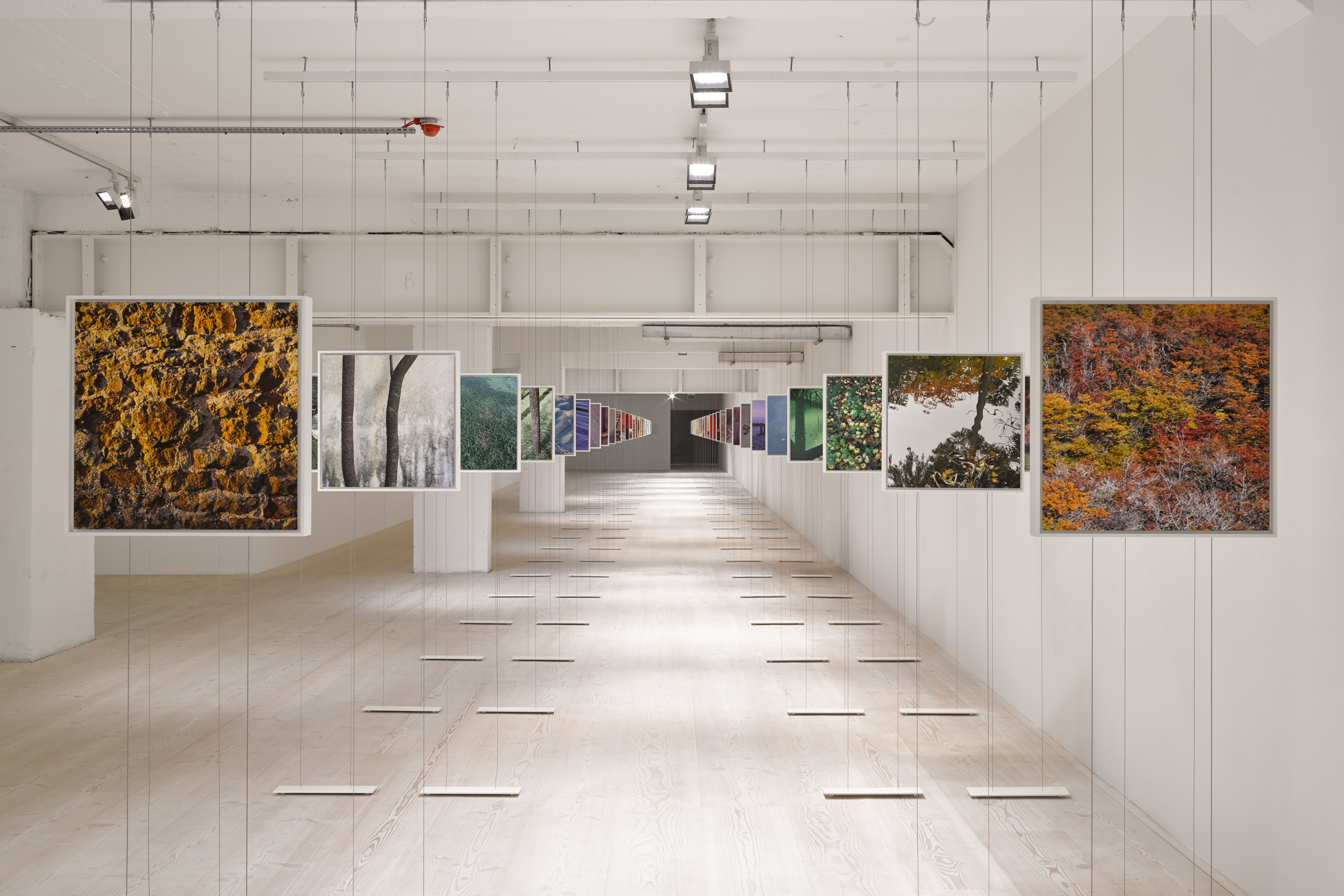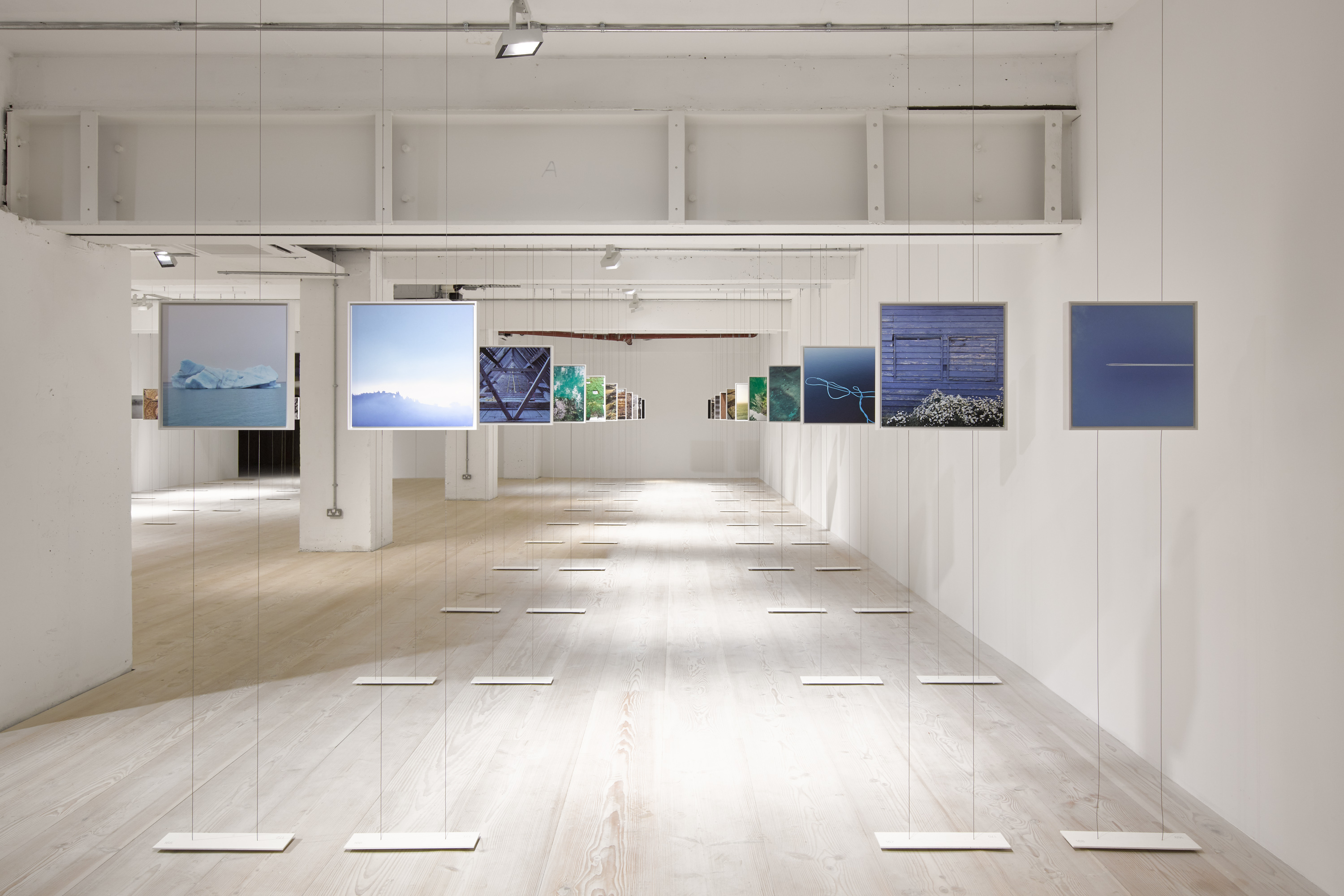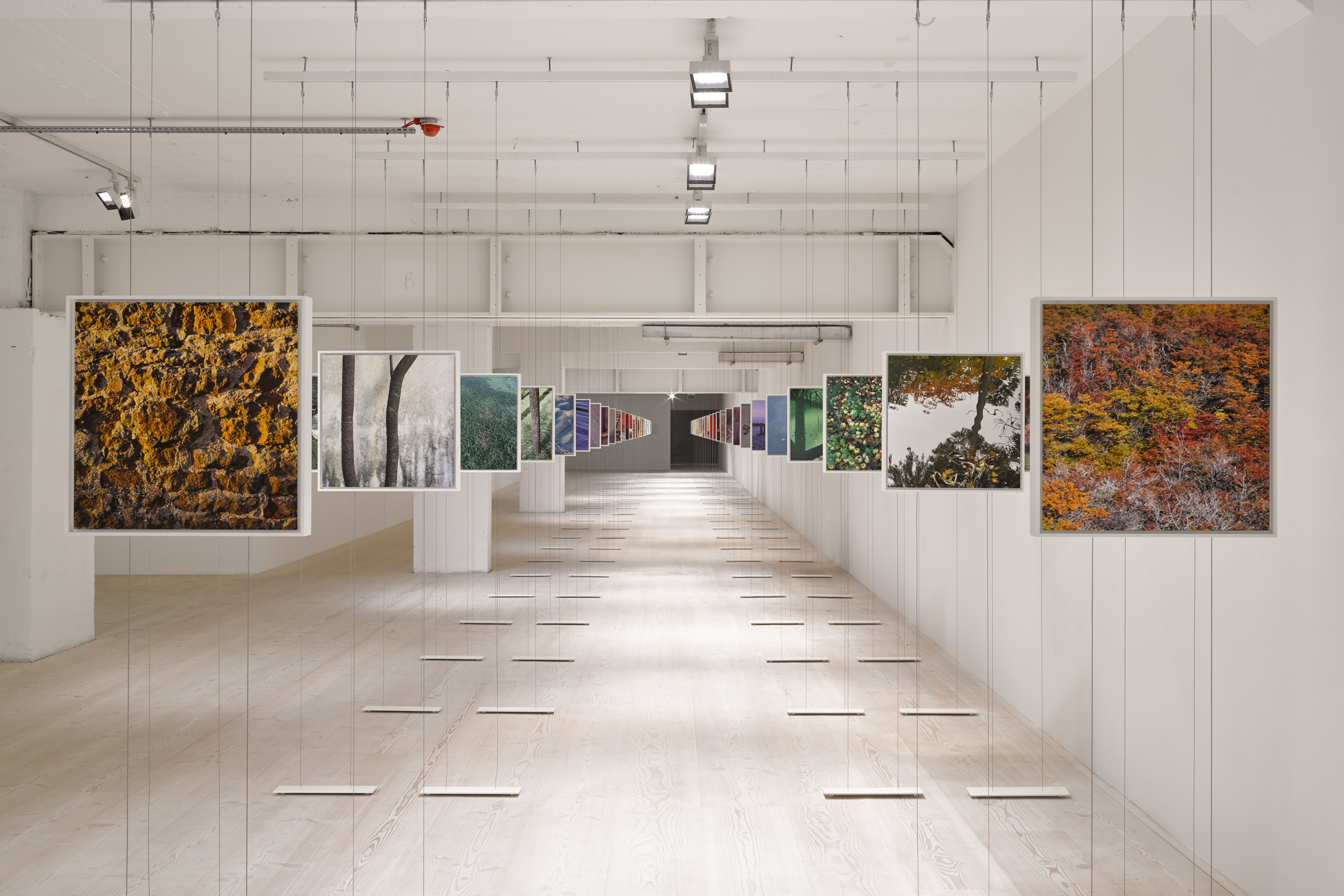 A Shade of Pale
This installation of the unabridged image sequence of Spectrum in an iconic brutalist building in central London was conceived as part of a group show curated by Carrie Scott.

As in the book, the photographs are a uniform size and suspended at eye level in double-sided pairs, using a hanging system developed for minimum visual distraction.

The intention is the creation of an immersive experience that uses the entirety of the gallery space, where the chromatic spectrum is legible from both ends of the room.
Project Team
Max Gleeson, Marta Vitorio, Nicholas Barba

Exhibition Photography
Max Gleeson