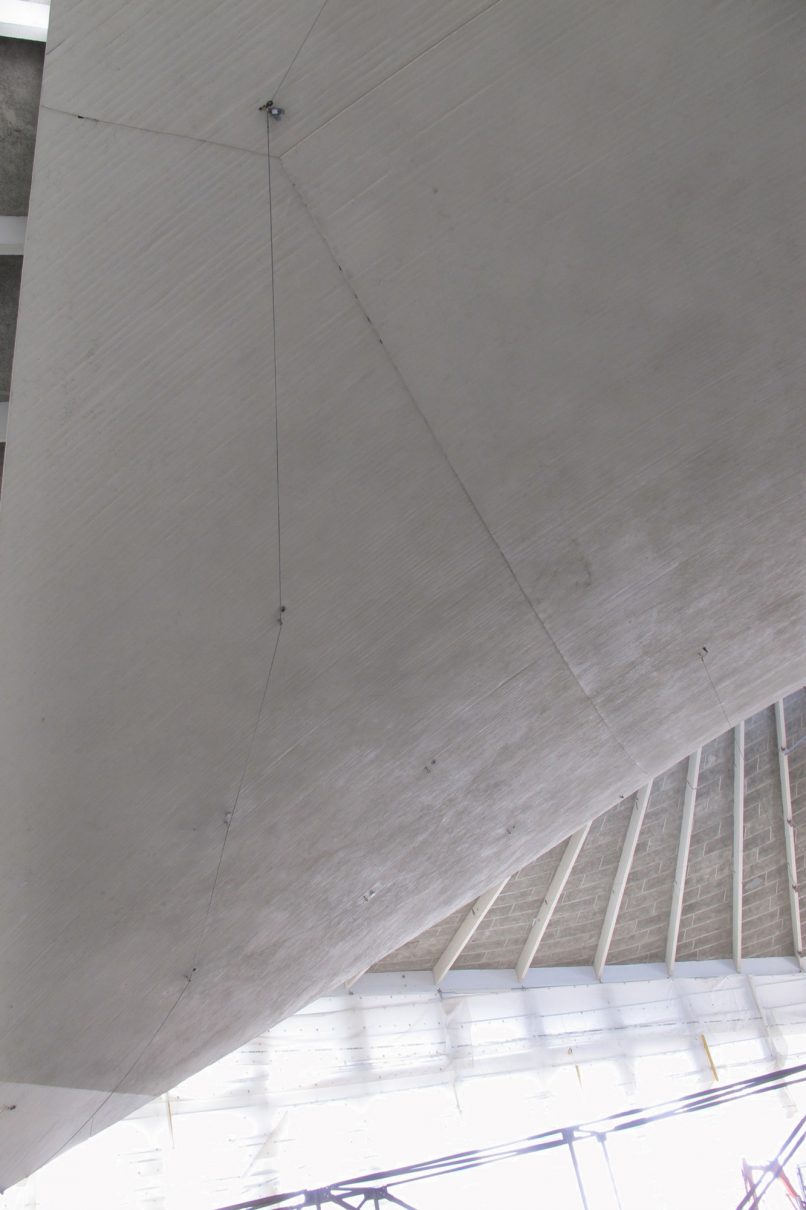 Work on the new Design Museum continues
Ongoing work on site at the former
Commonwealth Institute in west London 
provides constantly evolving insights into
the character of the existing structure. 
Externally the process of paring away
reveals the graphic simplicity of the
underlying grid of vertical and horizontal
elements. Inside the staged removal of
the old floors reinforces the drama of the
swooping underside of the iconic roof,
while continuing excavation of the
basement levels resembles an act of
marine archaeology.
Photography
Jan Hobel