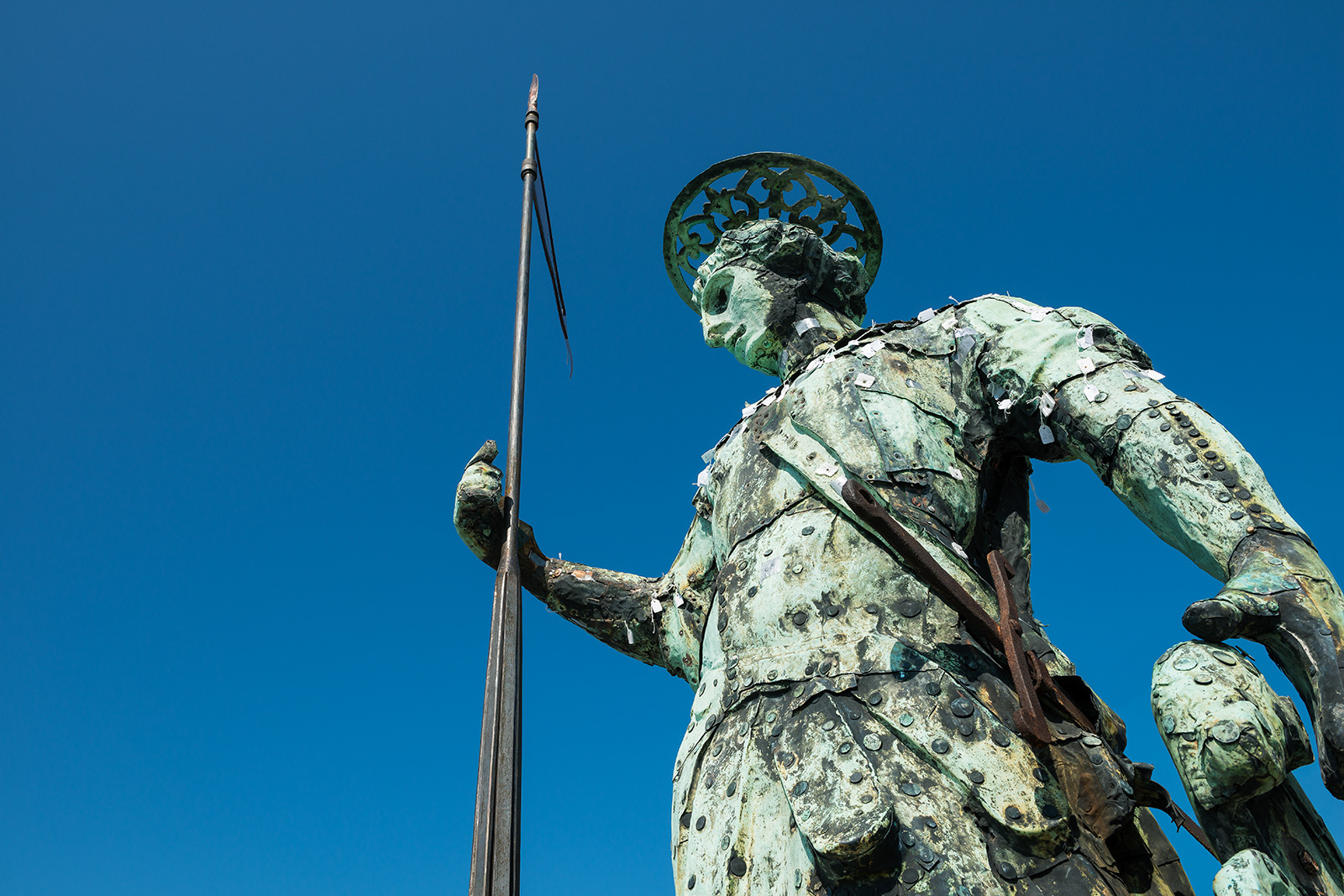 Restoring an icon on the Venetian skyline
Above image
Statue in 2013, prior to restoration
Last year, for the duration of the Venice
Biennale, the Basilica di San Giorgio
Maggiore became the temporary home
of the Pawson work, Perspectives, the
inaugural project of the Swarovski
Foundation. Over the intervening months,
the Swarovski Foundation has continued its
involvement with the church's Benedictine
community, acting as benefactor for
restoration of the 16th century wooden and
copper statue of San Giorgio at the apex of
Palladio's dome, which suffered serious
damage during a lightning strike in the
summer of 2002. The complex work of
conservation and restoration has been
executed in situ, requiring the erection of
scaffolding inside the cupola.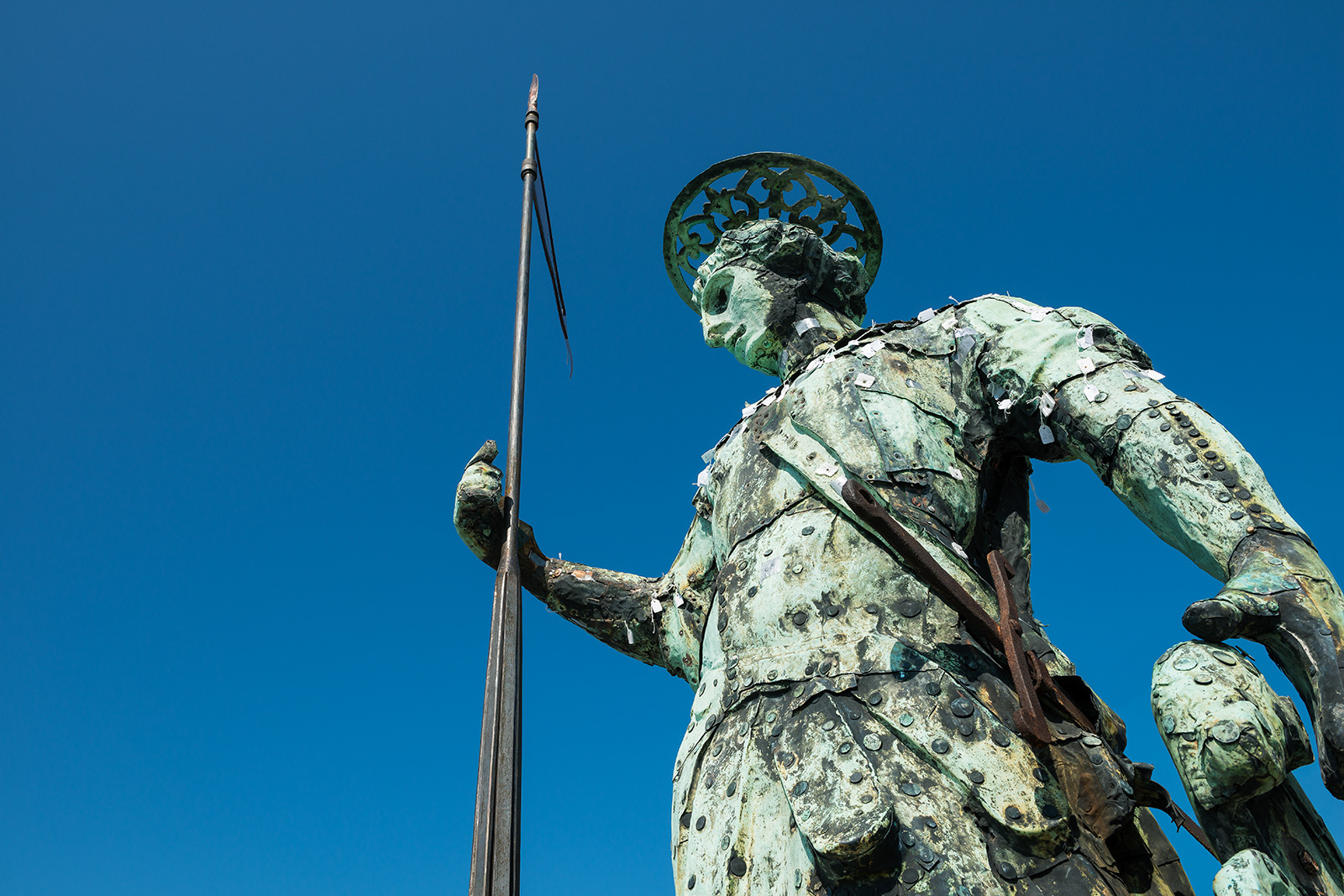 Photography
Gilbert McCarragher